A Career Game-Changer: Becoming a Certified Maintenance & Reliability Professional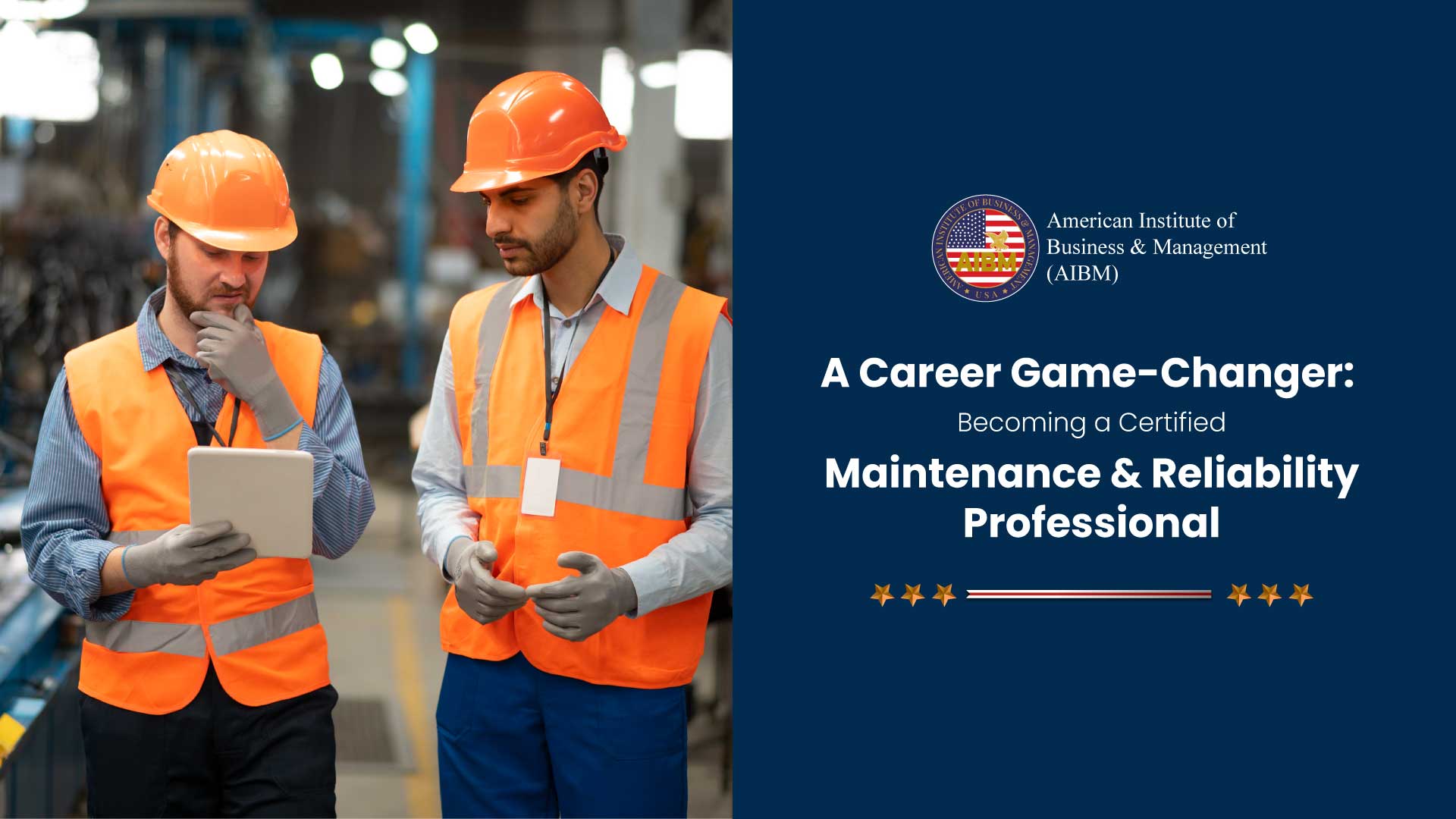 Maintenance and reliability experts are looking for ways to differentiate themselves and develop their careers in the current competitive job environment. Becoming a Certified Maintenance & Reliability Professional (CMRP) is one guaranteed approach to accomplish this. Your abilities and knowledge are validated by this prestigious accreditation, which also provides access to interesting employment options. In this article, we'll look at how being a CMRP can revolutionize your career, providing you with a host of advantages and enabling you to soar to new heights in the field.
Validating Your Knowledge and Experience:
Achieving CMRP certification shows your dedication to excellence in reliability and maintenance. It demonstrates that you have the expertise, training, and experience required to succeed in your line of work. Employers frequently look for individuals with this qualification since it demonstrates your passion and skill to them. It distinguishes you from your colleagues and gives you a concrete approach to demonstrate your value.
Expanded employment prospects:
Expanded employment prospects are one of the major benefits of obtaining a CMRP. You can stand out as a candidate for jobs like maintenance manager, reliability engineer, asset manager, or maintenance planner with this certification. Companies respect CMRPs for their capacity to improve overall equipment effectiveness, cut downtime, and optimize maintenance plans. This makes it possible to apply for intriguing jobs in a variety of sectors, such as manufacturing, energy, transportation, and more.
Salary Potential and Career Advancement:
By putting money into your professional development and obtaining a CMRP certification, you put yourself in a position for quick career advancement. Numerous businesses provide CMRPs distinct career pathways and opportunity for advancement. The CMRP certification gives you the abilities and information you need to succeed, whether your goals are to manage a team, become a subject matter expert, or hold a senior management position. Additionally, because employers greatly respect their specific expertise, CMRPs frequently have higher earning potential.
ongoing Learning and Networking Opportunities:
The path to becoming a CMRP requires ongoing learning and remaining current with the most recent business trends, best practices, and technological advancements. This dedication to professional development guarantees that CMRPs stay at the forefront of their industry and are able to meet changing challenges. A CMRP certification also gives you access to a huge network of organizations, specialists, and professionals who share your interests. Through these networking opportunities, you can share knowledge, work together on initiatives, and maintain contacts with key figures in your business.
Industry Credibility and Recognition:
By earning your CMRP certification, you join an elite group of experts who have excelled in reliability and maintenance. Your name gains immediate recognition and credibility thanks to this certification, both within your company and across the industry as a whole. It proves your dedication to upholding high standards and being on the cutting edge of improvements in maintenance procedures. higher respect from co-workers, higher job stability, and an improved professional reputation can all result from this acknowledgment.
To sum up, earning your certification as a maintenance and reliability professional will significantly advance your career. It certifies your abilities, provides access to fresh possibilities, and puts you in a position for rapid progress. The CMRP certification can transform your career, whether you're an experienced professional trying to develop or a novice to the area hoping to make a name for yourself. Reap the rewards of being a CMRP in the dynamic world of maintenance and dependability by embracing the journey of ongoing learning, networking, and career development.