A Certified Financial Planning Professional's Role in Mastering Money Management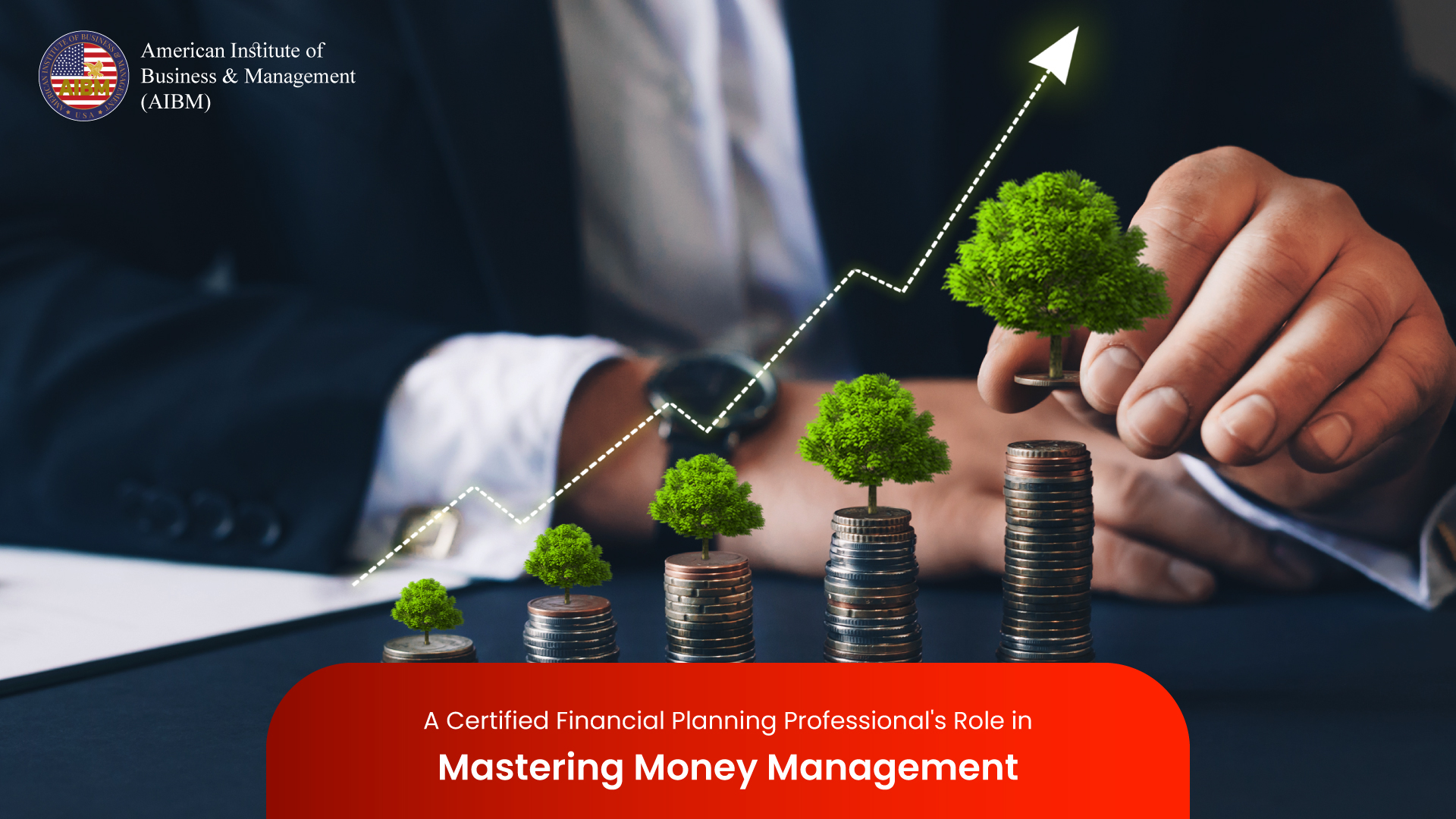 The need for professional advice and thorough financial planning has never been stronger than it is now, given the complex and constantly shifting financial landscape. We now have the Certified Financial Planning Professional (CFP®), a specialist with the expertise, abilities, and commitment to assist individuals and families in navigating the complex world of personal finance. In this blog post, we'll explore the importance and role of CFP® professionals, how to become one, and the priceless advantages they offer to people seeking financial stability and prosperity.
A Certified Financial Planning Professional's Job Duties
More than simply a simple counselor, a Certified Financial Planning Professional is a dependable companion on your path to financial wellness. These experts have in-depth knowledge of a range of financial topics, such as investments, taxes, retirement planning, estate planning, insurance, and more. They approach financial planning holistically, taking into account every facet of their clients' financial situations to develop a thorough plan that supports their objectives.
The Road to Financial Planning Professional Certification:
The difficult process to become a CFP® certifies one's dedication to excellence and financial planning knowledge. The following steps are often involved in the journey:
Education: Possibly A thorough educational curriculum on financial planning, including planning for investments, retirement, estates, taxes, and risk management, is a requirement for CFP® professionals. A CFP Board-registered education provider must provide this curriculum.
Exam: The CFP® Certification Examination is a thorough test that assesses a person's technical knowledge, ethical understanding of the financial planning process, and compliance with laws and regulations. On the road to becoming a CFP®, passing this exam is a big step.
Experience is crucial for developing the abilities required to succeed as a CFP® professional. Candidates must have a certain amount of expertise providing clients with financial planning services.
Highest ethical standards must always be upheld by CFP® professionals. The CFP Board's Code of Ethics and Professional Responsibility must be followed by candidates.
CFP® Certification: Candidates can obtain the CFP® designation, which denotes their competence in financial planning, after satisfactorily fulfilling the education, exam, experience, and ethics requirements.
Working with a CFP® Professional Has Many Advantages
Comprehensive Financial Advice: CFP® professionals approach financial planning holistically, taking into account short- and long-term objectives, risk tolerance, and special situations. A comprehensive and individualized financial strategy is ensured by this method.
knowledge in a Wide variety of Topics: CFP® specialists have a wide variety of knowledge to develop a comprehensive financial plan that takes into account all facets of your financial life, from retirement and investment planning to estate and tax issues.
Fiduciary Obligation: CFP® practitioners must operate in their clients' best interests because they are held to a fiduciary standard. This dedication promotes trust and guarantees that the advice given is actually in line with your objectives.
Regular Review and Modification: Financial conditions change over time. As you move closer to your goals, CFP® professionals offer regular assessments and modifications to your financial plan to keep it relevant and useful.
Peace of Mind: Working with a CFP® professional gives you the assurance that your financial future is in the capable and devoted hands of a professional who is dedicated to your success.
To sum up, CFP® professionals are essential in assisting individuals and families in realizing their financial goals. CFP® specialists are qualified to help you through the complexity of financial planning by utilizing their extensive expertise, ethical commitment, and client-centered approach. This will enable you to make decisions that will result in a safe and prosperous future. A CFP® expert is your dependable companion on the road to financial mastery, whether you're evaluating investing options, planning for retirement, or trying to protect your legacy.