As companies place a premium on efficiency, certified supply chain managers are in high demand.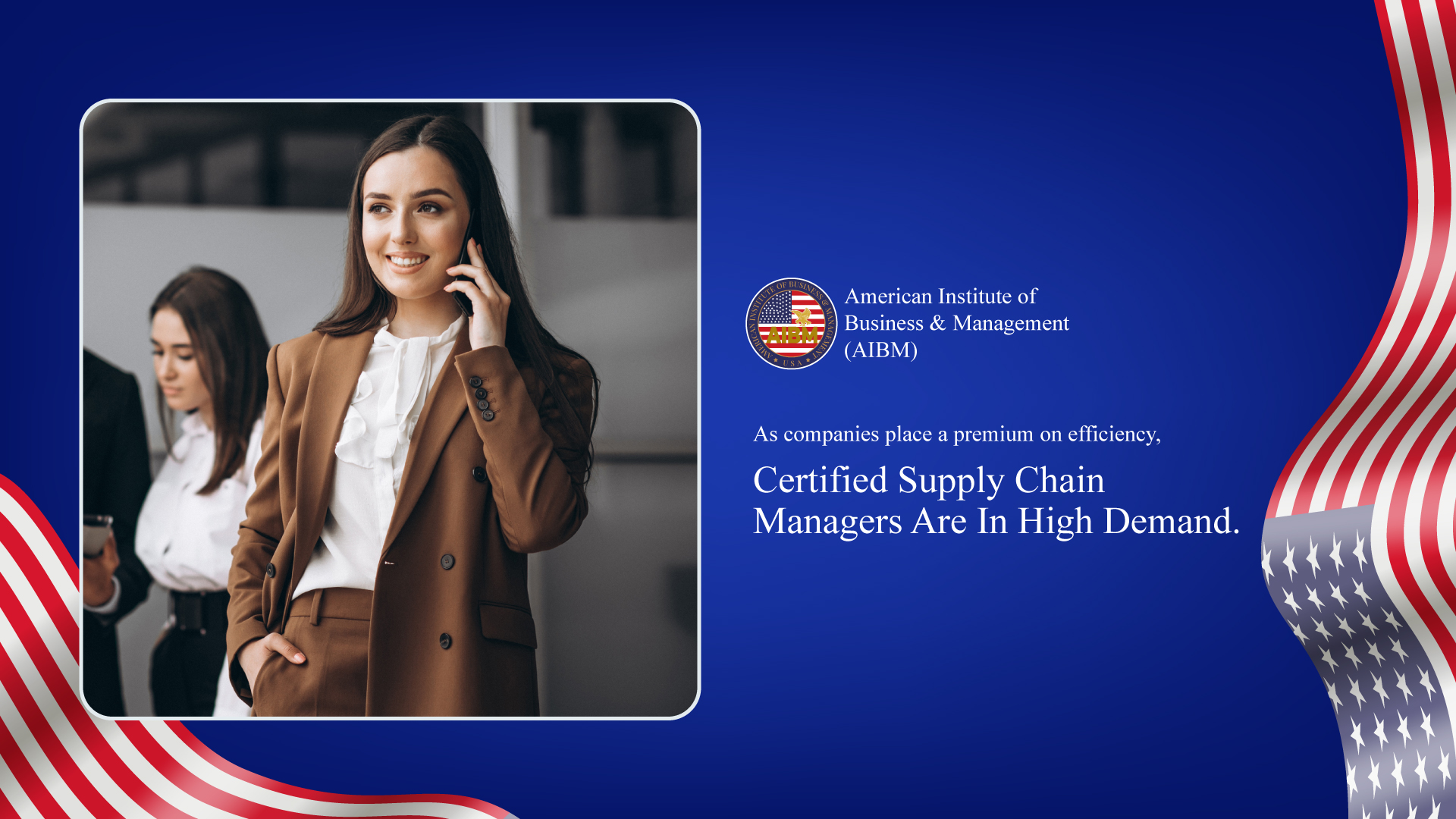 Supply chain efficiency has emerged as a pivotal determinant of success in the contemporary, globalized, and fiercely competitive business environment. In an effort to improve customer satisfaction, streamline operations, and reduce expenses, organizations are progressively relying on the expertise of Certified Supply Chain Managers (CSCMs). This extensive blog will delve into the realm of Certified Supply Chain Managers (CSCMs), their significance in contemporary business, the advantages of certification, and the steps that aspiring professionals can take to obtain CSCM status.
Define the Certified Supply Chain Manager in Section 1: Comprehending the Function of a Certified Supply Chain Manager
A qualified professional, a CSCM is entrusted with the responsibility of supervising the comprehensive supply chain operations of an organization. They are essential in facilitating the smooth progression of goods and services, encompassing the acquisition of basic materials to the distribution of finished products. The individual's duties comprise customer service, logistics, sourcing, manufacturing, and strategic planning.
Principal Obligations of a CSCM
Demand prediction and inventory control
Relationship administration with suppliers
Scheduling of production and capacity estimation
Optimization of logistics and distribution
Resilience of the supply chain and risk management
Ongoing procedure enhancement
The Importance of Certification
Benefits of Obtaining the Supply Chain Manager Certification
Increased earning potential and professional prospects
Confirmation of one's expertise and dedication to the field Capability to increase organizational efficiency and reduce expenses
Credibility and industry recognition enhancement
A global network of supply chain experts at your disposal
Notable Certifying Organizations
Applicable organizations that provide CSCM certification include the Institute for Supply Management (ISM) and the American Production and Inventory Control Society (APICS).
The Process of Acquiring the Certification of a Supply Chain Manager 3.1: Essential Academic Qualifications
Examine the prerequisite academic credentials and credentials for pursuing CSCM certification.
Certification Methodology
Specify the following as part of the process for obtaining CSCM certification:
Eligibility requirements
Study for examinations
Completing the certification exam Requirements for continuing education
Exam Content Deliver a synopsis of the subject matter that may be assessed during the CSCM certification examination, encompassing supply chain risk management, sustainability, supply chain strategy, and logistics.
Real-World Implications of Certified Supply Chain Managers, Section 4 4.1 Success Stories
Provide instances of CSCM professionals who have realized success and exerted a substantial influence within their respective organizations.
The Impact of CSCMs on Corporation Performance
Elucidate on the concrete advantages that CSCMs impart to their employers, including enhanced supply chain agility, improved cost management, and increased operational efficiency.
Navigating the Evolving Landscape, Section 5.
Trends in Supply Chain Technology
Examine the ways in which technological developments, including artificial intelligence, blockchain, and data analytics, are impacting the function of CSCMs.
Ethical and Sustainability Considerations
Analyze the increasing significance of ethical and sustainable practices in contemporary supply chain management and the ways in which CSCMs can aid in the advancement of these initiatives.
To sum up, Provide a concise overview of the blog's main points and underscore the critical significance that Certified Supply Chain Managers bring to the contemporary business landscape. I strongly advocate for the pursuit of CSCM certification by ambitious professionals who wish to effect positive change in the global supply chain environment.
In summary, Certified Supply Chain Managers play a critical role in ensuring the effectiveness and durability of supply chains, and their proficiency is greatly sought after in all sectors. Attaining CSCM certification can facilitate access to gratifying professional prospects and make a positive impact on the operations of worldwide organizations. With the ongoing transformation of the business environment, the significance of CSCMs will progressively increase, rendering it a most prospective and stimulating domain for supply chain management enthusiasts.