Become a Certified Email Marketing Professional to advance your career.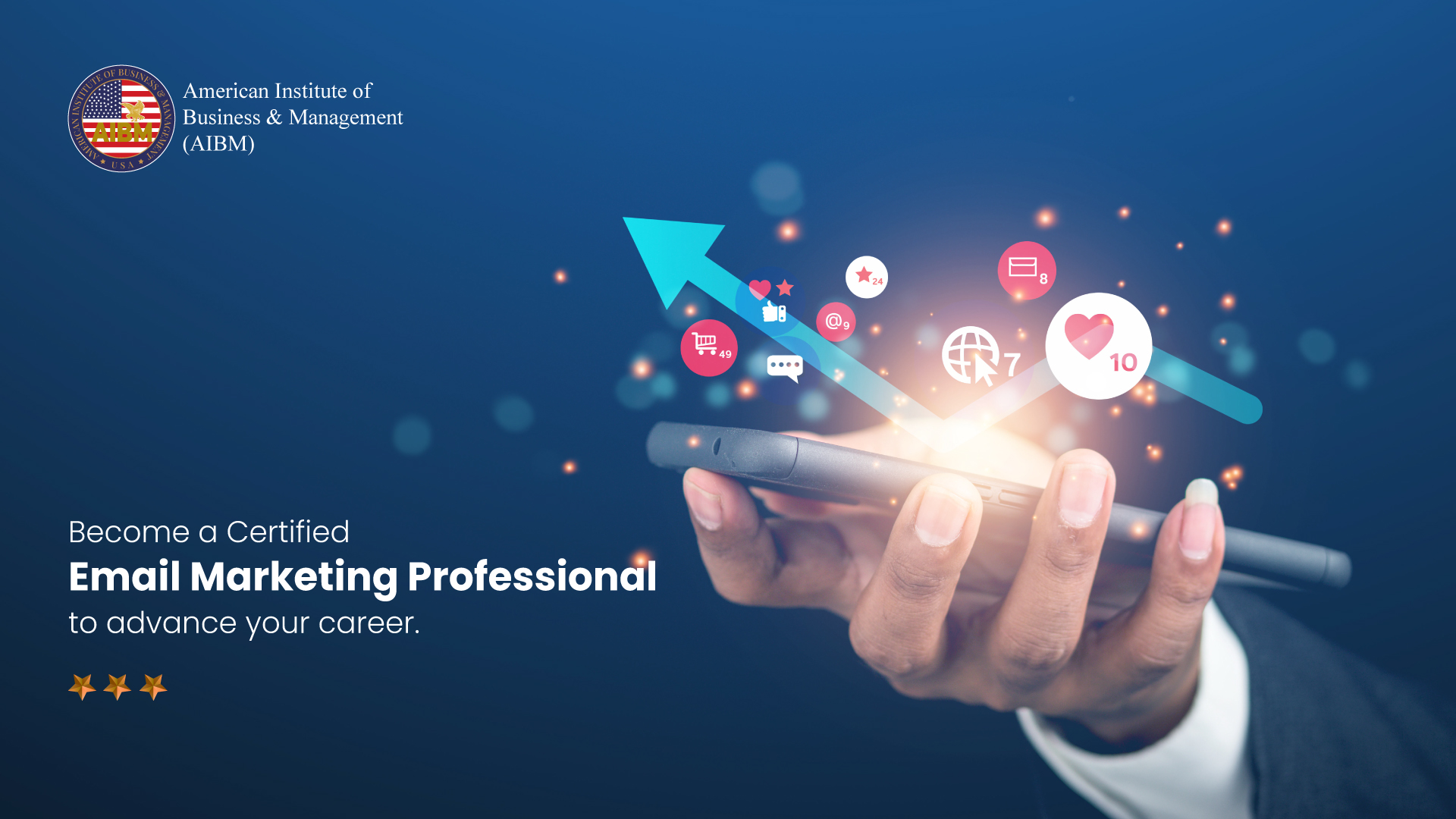 Introduction
Email marketing is still a tried-and-true method for companies to engage with their audience in the world of digital marketing, where trends and technologies advance at a breakneck pace. With millions of emails being sent and received every day, it is crucial for any marketer looking to leave a lasting impression to grasp the art and science of email marketing. In this thorough article, we'll delve into the realm of the Certified Email Marketing Professional, a credential that not only verifies your knowledge but also gives you the information and abilities you need to succeed in this fast-paced industry.
The Importance of Email Marketing in the Current Environment
We must first comprehend the relevance of email marketing in the current digital landscape in order to appreciate the benefit of being a Certified Email Marketing Professional. We'll examine the various ways email marketing helps companies achieve their goals, from fostering customer loyalty to generating leads and boosting sales.
Changes in Email Marketing
Since its inception, email marketing has advanced significantly. The history of email marketing will be explored in this part, from its humble beginnings as a text-based communication channel to the complex and highly customized campaigns we see today.
Understanding a Certified Email Marketing Professional's Role
Why should you hire a Certified Email Marketing Professional over everyone else? The main duties and qualifications needed for this position will be described in this section. We'll examine the broad skill set that serves as the foundation of an effective email marketer, from planning and executing email campaigns to mastering email automation and analytics.
Benefits of Earning an Email Marketing Certification
Getting certified has a variety of advantages for your professional and personal development. The benefits of this famous accreditation will be emphasized, including improved employability, better earning potential, and the chance to strategically participate in a company's marketing operations.
The Road to Certification: A Guide in Steps
There is a well defined path to become a Certified Email Marketing Professional. We'll take you step-by-step through the process in this area, including the prerequisites, picking the best certification program, getting ready for the exam, and getting your certification.
Important Email Marketing Strategies and Techniques
To develop successful campaigns, a Certified Email Marketing Professional needs to be proficient in a variety of strategies. We'll look into key tactics including list segmentation, writing catchy subject lines, A/B testing, and optimizing email content for the highest level of interaction.
Personalization and Automation's Power
Successful email marketers' hidden weapons are personalization and automation. We'll look at how using automated technologies, individualized messaging, and behavioral targeting may completely change your campaigns and produce outstanding outcomes.
Navigating Email Marketing Analytics Effective email marketing relies on data-driven decision-making. We'll walk you through the realm of email marketing analytics, helping you comprehend essential data and utilizing information to continuously improve your campaigns.
Getting Past Obstacles in Email Marketing
Even the most experienced email marketers encounter obstacles along the way. We'll talk about typical problems including managing healthy email lists, addressing unsubscribes, and finding the ideal frequency and relevancy mix.
Success stories and case studies
We'll provide real-world case studies and success stories of brands that have achieved outstanding outcomes through their email marketing activities in an effort to inspire and motivate. Apply successful tactics to your own campaigns after taking inspiration from their victories.
More than simply adding a certification to your résumé, becoming a Certified Email Marketing Professional is a transforming experience that equips you to harness the full power of email marketing. You'll be prepared to increase engagement, foster relationships, and lead businesses to greater levels of success in the digital sphere as a Certified Email Marketing Professional. This qualification can open up a world of chances for career progress and turn you into a priceless asset for any company, whether you're a budding marketer or a seasoned veteran. Take this trip now and benefit from the expertise of a Certified Email Marketing Professional!