Career Opportunities for Certified Market Research Analysts in a Growing Sector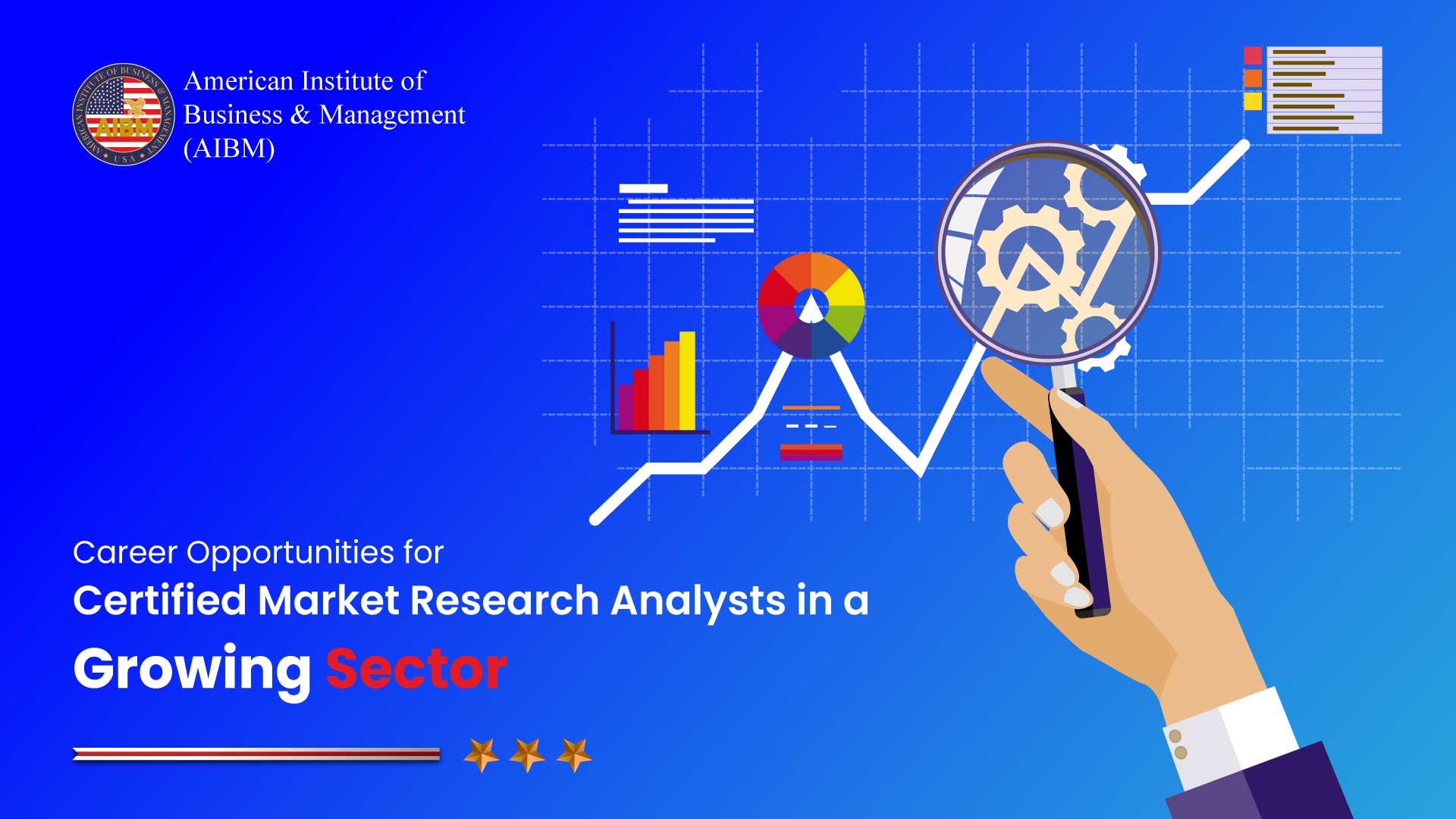 Since the recent tremendous expansion of the worldwide market research sector, there has never been a greater need for Certified Market Research Analysts. These experts are essential in assisting businesses in making wise judgments by offering insightful information about consumer behavior, market trends, and rivalry.
The Marketing Research Association (MRA) certification exam must be passed in order to become a Certified Market Research Analyst. The information and abilities needed to work successfully in the market research sector are provided by this qualification.
In 2023, Certified Market Research Analysts will have a broad range of responsibilities and play a critical part in the success of businesses. The market research sector is going through major changes as the globe gets more connected. Certified Market Research Analysts are at the forefront of the industry's rapid evolution brought on by the advent of new technology and tools.
Performing research and analysis to aid firms in making wise decisions is the responsibility of certified market research analysts. In addition to planning and carrying out research projects, their duties also include data analysis and client presentation. Additionally, they guarantee that research initiatives are carried out in an ethical and competent manner and offer advice on research methodology.
According to the U.S. Bureau of Labor Statistics, the profession of Certified Market Research Analysts will grow at a pace of 18% between 2020 and 2030. The work options for those who possess this certification will therefore significantly rise.
Additionally, there is no specific industry where there is a shortage of Certified Market Research Analysts. Every industry, including healthcare, banking, and retail, needs them. As a result, becoming a Certified Market Research Analyst is a rewarding and fulfilling career choice with a wide range of job opportunities.
To sum up, earning a certification as a market research analyst is a vital step on the road to a lucrative profession. It equips people with the expertise, credentials, and knowledge required to function successfully in a sector that is always changing. With an expected growth rate of 18% and a large rise in career prospects, Certified Market Research Analysts have a bright future. For those who hold this certification, many chances are presented. The greatest moment to invest in this certification and take advantage of the many chances that the business offers is right now, given the predicted expansion of the sector and the rising demand for workers with experience in market research.