Certified marketing analytics professionals are the future of marketing.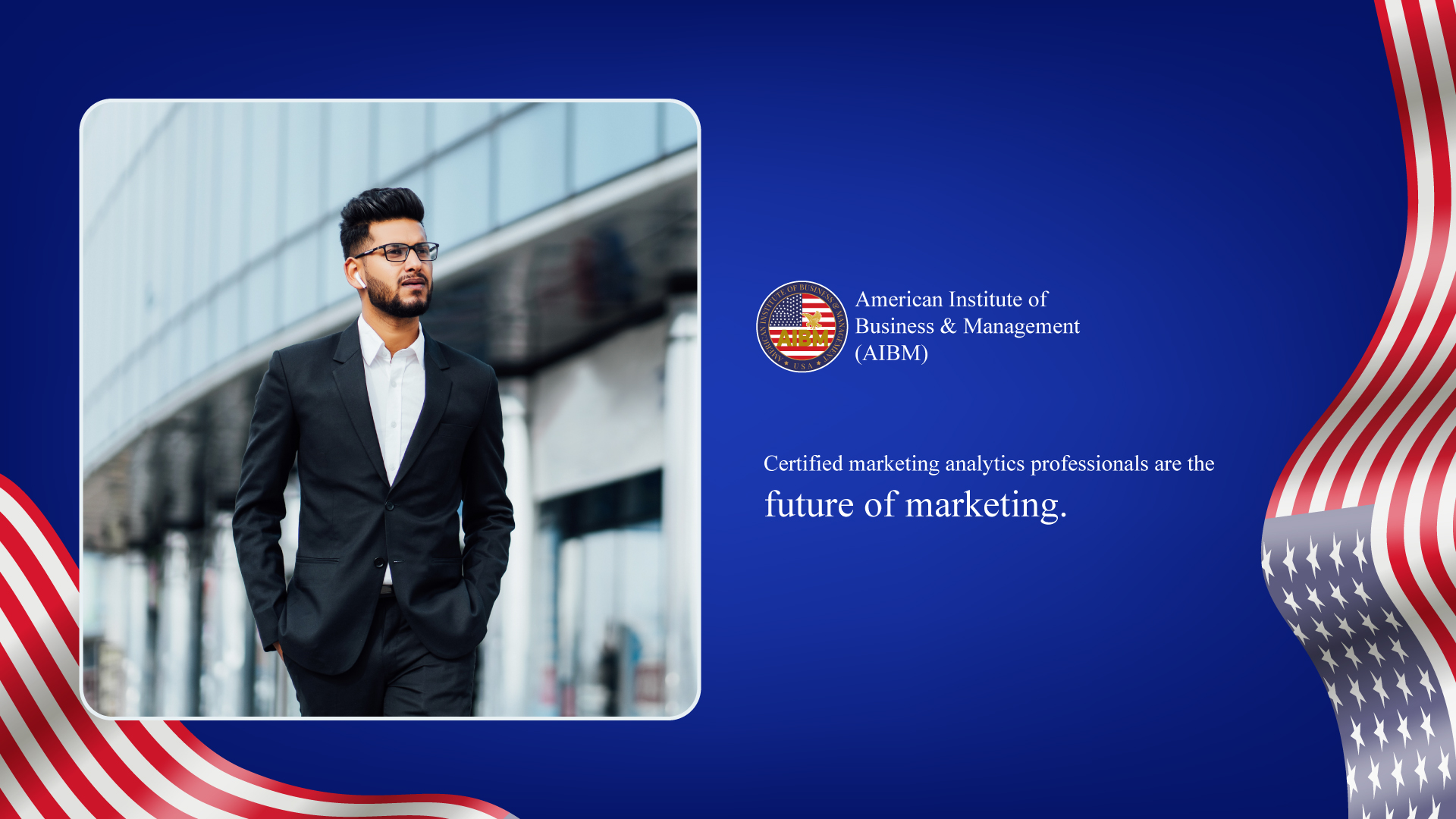 In today's fast-paced digital environment, marketing no longer relies solely on creativity and intuition; it is now a data-driven discipline. Marketers rely significantly on analytics to make informed decisions, optimize campaigns, and improve customer experiences. Consequently, the demand for individuals who can leverage the power of marketing data has skyrocketed. Herein lies the significance of the Certified Marketing Analytics Professional certification.
Why Should You Consider Becoming a Certified Professional in Marketing Analytics?
Obtaining the Certified Marketing Analytics Professional credential is a strong indication of your expertise. It indicates to prospective employers and clients that you have the necessary knowledge and skills to excel in the field of marketing analytics. It demonstrates your dedication to remaining current in a constantly evolving field.
In addition, this certification opens up a multitude of career opportunities. Companies across all industries are actively recruiting certified marketing analytics leaders. These positions typically offer competitive salaries and numerous opportunities for career advancement, making them appealing to those seeking to advance their careers.
One of the greatest benefits of pursuing the Certified Marketing Analytics Professional certification is the chance to expand your knowledge of marketing data. The program explores in depth numerous facets of data analysis, interpretation, and visualization. You will become adept at working with massive datasets using Excel, Python, R, and SQL to extract insightful information. This skill is indispensable for making marketing decisions based on data that will propel your organization forward.
Essential Abilities Included in the Certification Program
The Certified Marketing Analytics Professional program encompasses a wide range of competencies, ensuring that you become a well-rounded marketing analytics professional. Included in the curriculum are the following essential skills:
You will learn how to deal with large datasets using tools such as Excel, Python, R, and SQL to conduct in-depth data analysis. This competency is essential for identifying trends and patterns that can inform marketing strategies.
Data visualization is essential for the effective communication of insights. The program enables you to create compelling visualizations that simplify complex data into readily digestible information. You'll have access to Tableau, Power BI, and Python libraries for data visualization.
3. Statistical Analysis To make decisions based on data, you must comprehend statistical concepts and methods. The program explores statistical analysis, including topics such as hypothesis testing and regression analysis.
As a Certified Marketing Analytics Professional, you will be more than just a data analyst; you will also be a marketing strategist. You will learn how to align data-driven insights with marketing objectives and create strategies with measurable outcomes.
5. Digital Marketing Analytics: In today's digital age, it is essential to comprehend digital marketing analytics. The program covers topics such as web analytics, social media analytics, and digital advertising analytics, equipping you to navigate the digital landscape effectively.
How to Obtain Accreditation
A structured path leads to certification as a Marketing Analytics Professional:
Research Certification Programs: Begin by researching industry-recognized and -respected certification programs. Consider programs that align with your career objectives and address the skills and topics that pique your interest.
Enroll in a Program: After identifying an appropriate program, enroll in it. Numerous of these programs are accessible online, making them available to professionals around the globe.
3. Study and Practice: Devote time to studying and exercising the program's covered concepts and tools. To master marketing analytics, practical experience is indispensable.
Examine for Certification The majority of certification programs conclude with an examination. Prepare thoroughly and take the certification exam to acquire your credentials.
Maintain Certification: Certain certifications require continuing education or recertification. Maintain your certification by keeping up-to-date with industry trends and advancing your skills.
To sum up, Becoming a Certified Marketing Analytics Professional is a crucial step toward a prosperous career in the constantly evolving field of marketing analytics. In addition to validating your expertise, this certification empowers you with the knowledge and skills necessary to excel in a data-driven marketing world.
This certification can distinguish you in a competitive employment market, offering exciting career opportunities and the chance to make a significant impact in the dynamic world of marketing analytics. Consider becoming a Certified Marketing Analytics Professional if you have a passion for marketing and data analysis and wish to embark on a rewarding voyage in this dynamic field.