Expertise Elevating Industries Through Certified Maintenance & Reliability Professional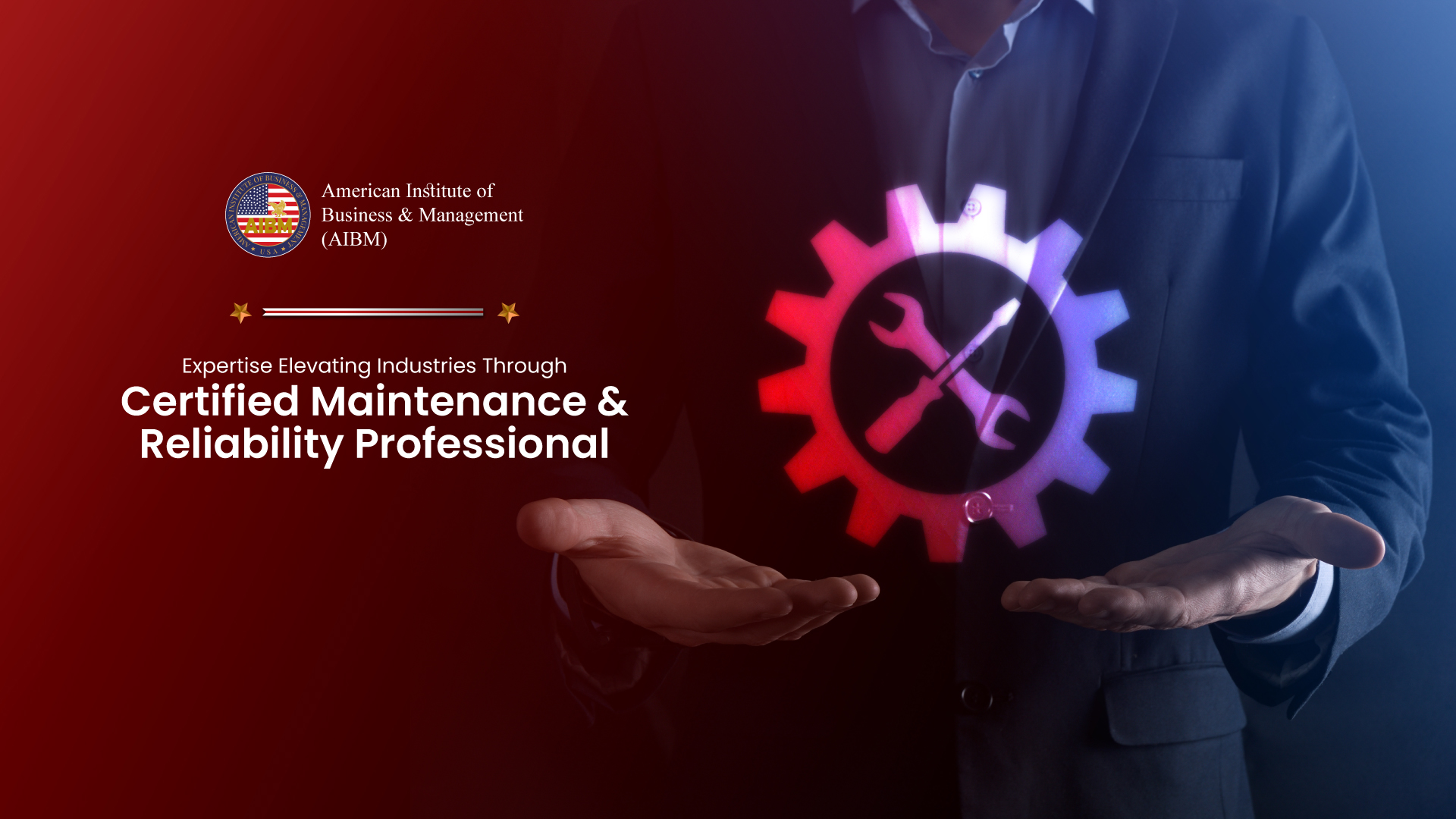 For maximum performance, higher production, and decreased downtime, modern enterprises must prioritize reliability and maintenance. Organizations want qualified personnel who can ensure efficient asset management and offer long-lasting solutions in the rapidly changing fields of technology and business. As they bring a lot of knowledge and expertise to the table, Certified Maintenance & Reliability Professionals (CMRPs) step in at this point. This blog will discuss the value of CMRP certification, how to become one, and the important contributions CMRPs offer to a variety of sectors.
A Certified Maintenance and Reliability Professional (CMRP) is what, exactly?
The Society for Maintenance & Reliability Professionals (SMRP) offers the Certified Maintenance & Reliability Professional (CMRP) designation, which has gained international recognition. The competence and knowledge of experts in the disciplines of maintenance, reliability, and physical asset management are validated by this qualification. The best practices, guiding concepts, and processes in maintenance and dependability are deeply understood by CMRPs, who are vital assets to their enterprises.
What's Vital About CMRP Certification?
Expertise and Knowledge: Individuals who have earned the CMRP certification have a thorough understanding of maintenance and dependability concepts, including condition monitoring, preventive maintenance, predictive maintenance, and more. They are better equipped to make decisions that improve asset performance and efficiency thanks to this knowledge.
Enhanced Efficiency:
Businesses that have CMRPs on staff experience less downtime, more reliable equipment, and improved maintenance procedures. Cost reductions and increased operational effectiveness result from this.
Risk reduction:
CMRPs are adept at risk assessment and management, making sure that possible problems are recognized and dealt with right away. This lowers the possibility of safety accidents and helps avoid expensive breakdowns and unforeseen shutdowns.
Best Practices Adoption:
Receiving CMRP certification guarantees that professionals are knowledgeable about the most recent industry standards and best practices. This results in more knowledgeable decision-making and the adoption of cutting-edge tactics.
Career Advancement:
Obtaining CMRP certification is an important career milestone for people pursuing a career in maintenance and dependability. It distinguishes them from their contemporaries and presents fresh chances for career development.
Steps for Becoming a CMRP
Individuals must go through a rigorous process that assesses their knowledge, abilities, and experience in order to receive CMRP certification. The typical stages to become a CMRP are as follows:
Candidates must fulfill certain requirements, such as having relevant job experience or academic credentials in asset management, maintenance, or reliability.
Exam preparation:
Aspiring CMRPs must be ready for the CMRP exam, which covers a variety of topics like asset management, data management, leadership, and best practices for maintenance and reliability.
CMRP Exam:
The CMRP exam is a thorough test that assesses a candidate's comprehension of the fundamental maintenance and reliability ideas and principles. It is usually handled by SMRP or one of its approved partners.
After becoming certified, CMRPs must continue their education and take part in professional development events to keep their certification current. This guarantees that they are kept abreast of the most recent developments in the industry.
The Effects of CMRPs in Different Industries:
Applications for Certified Maintenance & Reliability Professionals are numerous and spread throughout numerous industries, including:
Manufacturing:
CMRPs are essential for streamlining manufacturing procedures, ensuring that machinery performs at its best, and reducing production pauses.
Oil & Gas:
In this high-stakes sector, CMRPs support the maintenance of essential assets' integrity, promoting dependable and secure operations.
Aviation:
CMRPs play a key role in ensuring that planes are maintained in top condition, that tight safety standards are followed, and that plane availability is maximized.
Pharmaceuticals:
CMRPs help the pharmaceutical industry maintain a highly regulated and compliant environment by lowering the risk of equipment breakdowns and downtime.
Utilities:
CMRPs assist utilities in offering consumers continuous, dependable services while decreasing expenses and interruptions.
Transportation:
CMRPs make sure that transportation equipment, such as buses, trucks, and trains, is reliable for both passengers and cargo and is kept in good condition.
To sum up, Reliability & Certified Maintenance Industries that are effective, dependable, and robust are built on professionals. Their knowledge of maintenance, dependability, and asset management is extremely valuable to businesses, resulting in decreased downtime, better productivity, and improved safety. The need for CMRPs is likely to increase as a result of the ongoing development of technology and industry, making CMRP certification an excellent investment for individuals and groups looking to flourish in their respective fields.