How Islamic microfinance professionals are transforming lives by bridging the financial gap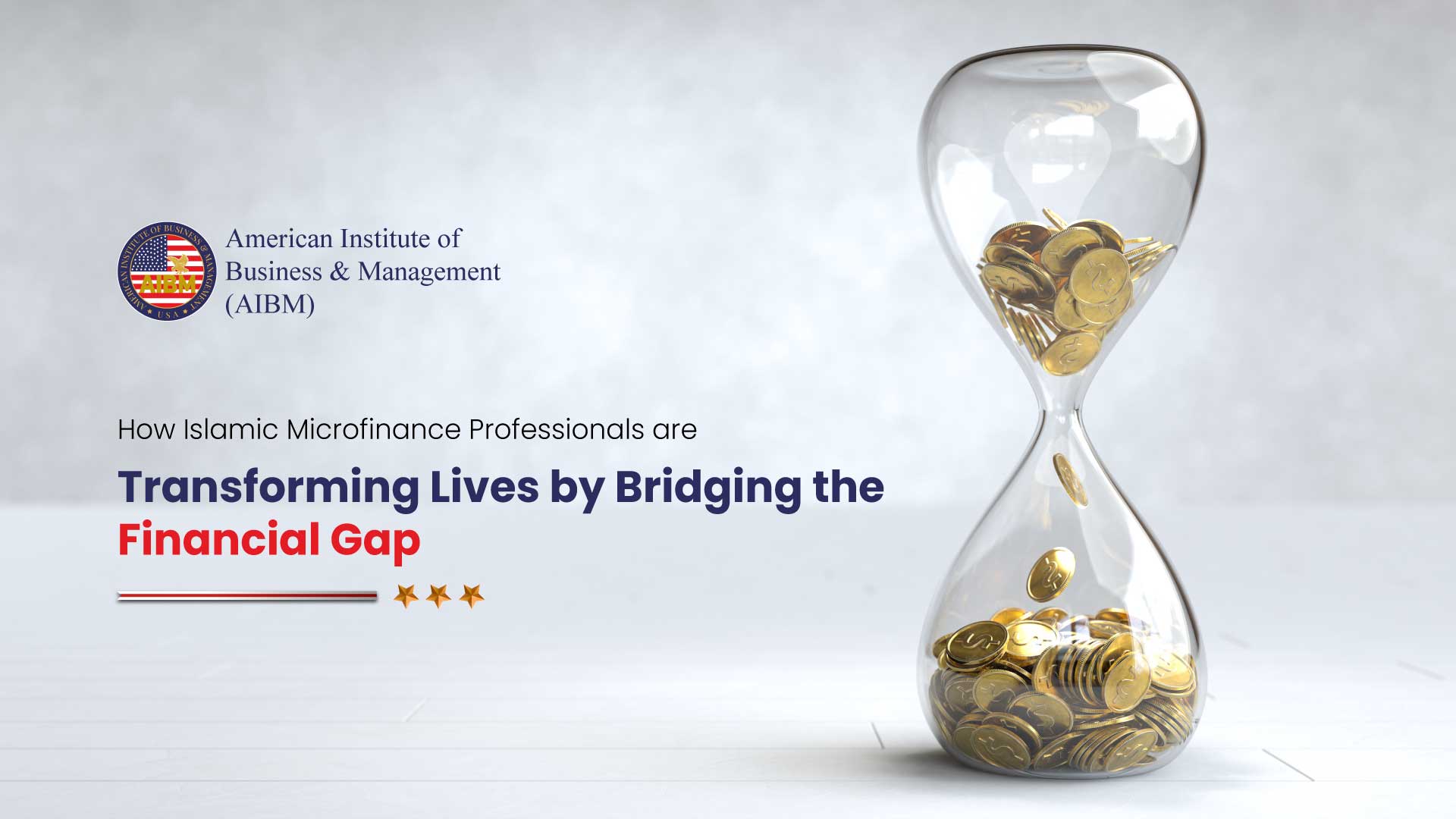 Islamic microfinance is a fast-expanding industry that is now a crucial component of global initiatives to promote financial inclusion. Islamic microfinance is a relatively new idea, and its effects on eradicating poverty and promoting financial inclusion have not yet been completely realized. Conventional microfinance, on the other hand, has been successful in giving millions of individuals access to financial services.
Islamic microfinance is a subset of microfinance that is founded on the principles of Islamic finance, as the name suggests. Islamic finance is a method that functions in accordance with shariah law's guiding principles, which forbid interest-based transactions and encourage moral and social responsibility. Islamic microfinance is the provision of financial services in accordance with shariah, which entails the absence of interest and the use of risk-sharing models.
Islamic microfinance offers a variety of financial services to low-income households that would normally not eligible for standard banking services, making it a useful instrument for reducing poverty. Loans, savings, insurance, and other financial goods are among the services provided to assist consumers in making wise financial decisions. Islamic microfinance institutions (MFIs) strive to make financial services accessible, accessible, and transparent.
Islamic microfinance has been more well-liked recently, particularly in nations with sizable Muslim populations. There are various causes for this, one of which is the rising need for financial services that adhere to shariah. An effective substitute for traditional microfinance is Islamic microfinance, which also gives Muslims access to financial services that are in line with their religious principles.
Key actors in the sector, Islamic microfinance experts play a crucial role in ensuring that financial services are provided in accordance with shariah. Islamic microfinance specialists are in charge of creating, implementing, and managing Islamic microfinance programs. They have specific knowledge of Islamic finance and microfinance.
Islamic microfinance specialists are responsible for creating shariah-compliant financial products, determining creditworthiness, creating risk management plans, and offering technical support to microfinance organizations. They are essential in developing financial literacy and educating clients about Islamic financial concepts.
Numerous obstacles, including a lack of money, a lack of knowledge, and inadequate regulatory frameworks, hinder the Islamic microfinance sector. Professionals in Islamic microfinance must collaborate in order to effectively handle these issues because they have the potential to impede the industry's growth.
Islamic microfinance experts must work with governments, regulators, and other stakeholders to develop a favourable regulatory framework in order to overcome these obstacles. Additionally, they must make use of innovation and technology to provide fresh goods and services that cater to customers' changing wants.
To sum up, Islamic microfinance experts are essential to the development of the sector and are an excellent tool for financial inclusion and poverty reduction. They play a crucial role in ensuring that financial services are provided in a way that complies with shariah and that customers are given the tools they need to manage their finances wisely. The Islamic microfinance sector has the power to significantly improve the lives of millions of pe