How the CPMM Certification Can Advance Your Product Marketing Career: The Roadmap to Success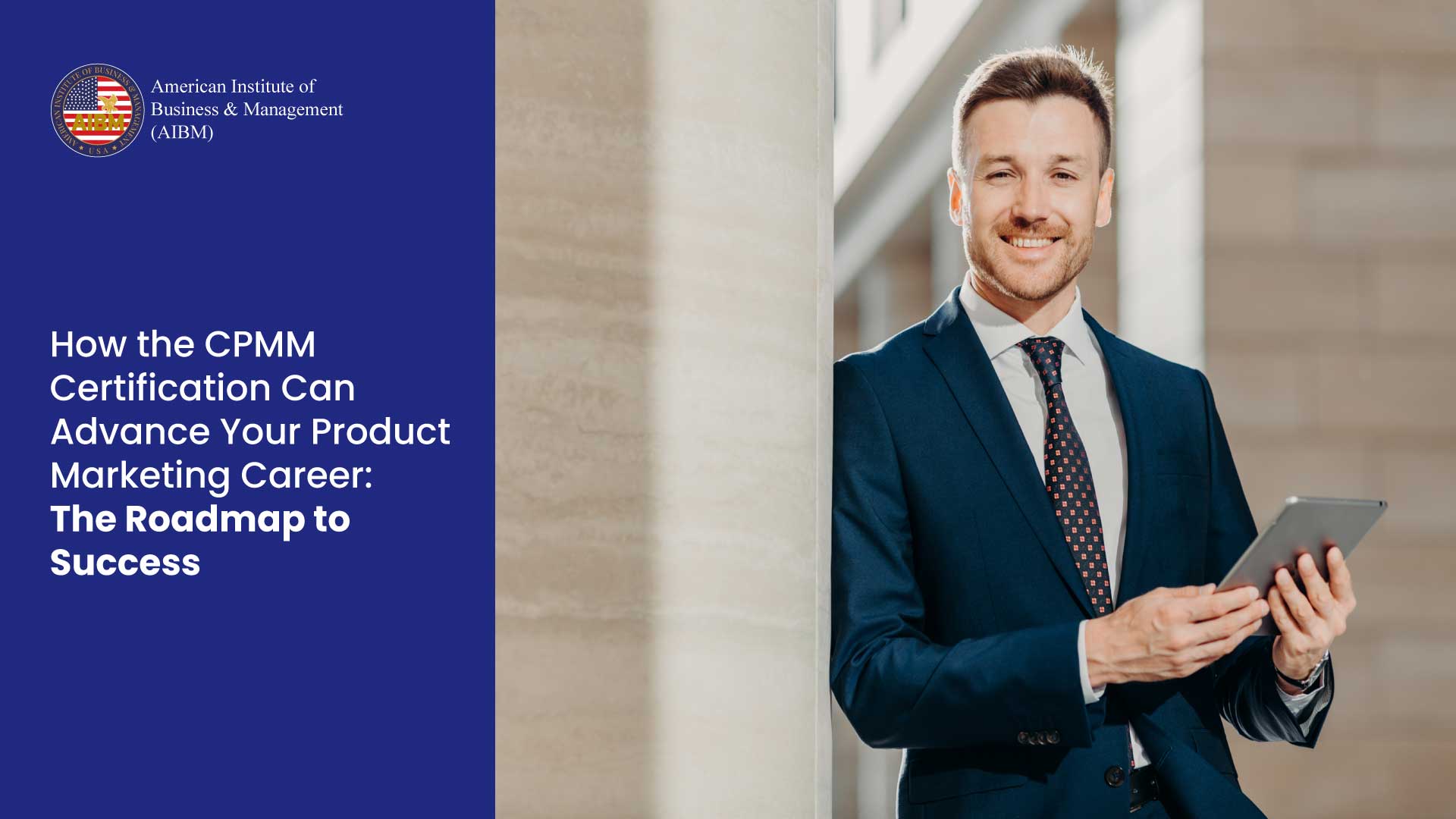 Product marketers are essential to the success of a company's goods and services in today's cutthroat commercial environment. There is an increasing need for knowledgeable individuals who can handle the complexity of product marketing as businesses work to strategically position their offers. The Certified Product Marketing Manager (CPMM) credential is a method to stand out and advance your career in this industry. We'll look at how the CPMM certification may be used as a success guide for your career in product marketing in this blog post.
Developing Core Product Marketing Competencies: The goal of the CPMM certification program is to provide participants with in-depth product marketing knowledge and abilities. The certification covers every facet of the field, from product positioning and go-to-market strategies to market analysis and consumer insights. You will obtain a thorough understanding of the principles of product marketing and acquire the skills required to succeed in your position by completing the CPMM training.
Validating Your Expertise: Certifications are highly valued by employers and professionals in the sector as proof of one's abilities. The CPMM certification attests to your product marketing knowledge and is recognized throughout the world. You can prove your dedication to professional development and set yourself apart from the competition by earning this credential.
Increasing Your Professional Network: The chance to interact with a group of product marketing experts is one of the major advantages of earning the CPMM certification. The certification program frequently offers networking opportunities, access to private resources, and online discussion groups. Building connections with people who share your interests can lead to new job chances, mentorship, and cooperative ventures.
With the CPMM certification on your resume, you position yourself as a highly qualified candidate for senior product marketing roles, which accelerates career advancement. Hiring trained experts with a solid grasp of industry best practices is prioritized by many firms. The CPMM accreditation can provide you an advantage over the competition and open doors to promotions, improved pay, and more responsibility.
Remaining Current with Market Trends: Product marketing is a dynamic field that is always developing to keep up with shifting consumer preferences and market trends. Continuous professional development is required for the CPMM certification in order to maintain the credential, ensuring that qualified professionals are up to date with the most recent market trends. This dedication to lifelong learning gives you the information you need to adjust to new marketing tactics and stay one step ahead of the competition.
To sum up, for product marketing specialists eager to progress their careers, the CPMM certification provides a clear road map to success. You establish yourself as a recognized authority in the sector by gaining thorough skills, demonstrating your knowledge, growing your network, and following market trends. The CPMM certification can provide you the edge you need to succeed in your position and meet your career objectives, whether you are an experienced professional or an aspiring product marketer. Invest in your professional growth by earning the CPMM certification, and you'll be on your way to a fulfilling career in product marketing.