Industry-wide Demand Rising for Certified Insurance Operations Professionals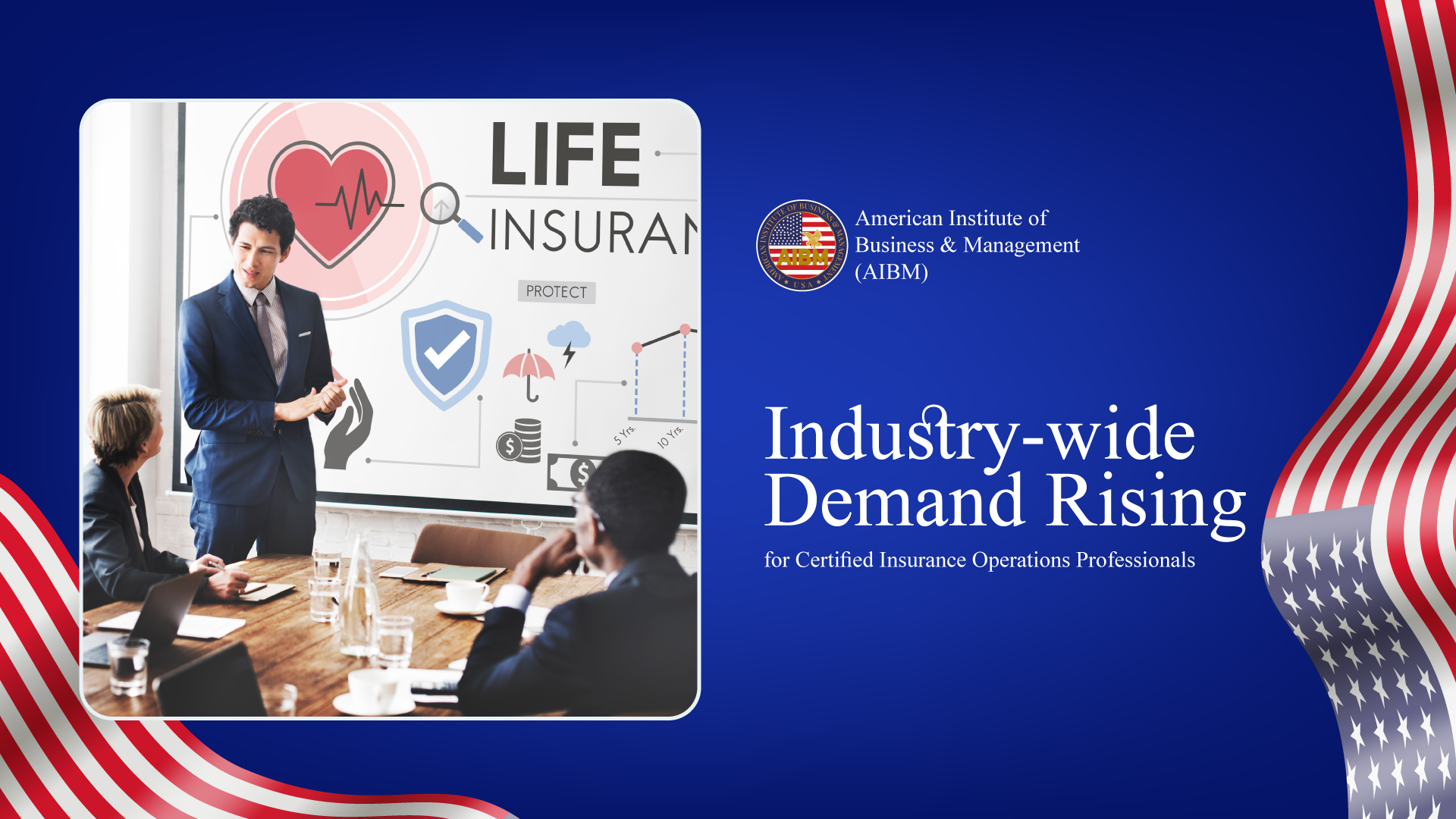 In the complex and ever-changing world of insurance, it is impossible to exaggerate the importance of efficient and streamlined operations. Behind every successful insurance company is a team of devoted professionals who work tirelessly to ensure that policies are accurately processed, claims are promptly managed, and customer satisfaction remains high. Among these professionals, Certified Insurance Operations Professionals (CIOPs) are at the vanguard of the industry's excellence.
In this blog, we will discuss the crucial role CIOPs play in the insurance industry, their qualifications, the advantages of certification, and how they contribute to the success of insurance companies and the overall consumer experience.
What is a Certified Operations Professional in Insurance (CIOP)?
Certified Insurance Operations Professionals, or CIOPs, are insurance industry professionals who have undertaken rigorous training and certification to excel in the field of insurance operations. These professionals understand the complexities of insurance policies, claims processing, underwriting, risk management, and other crucial aspects of the industry.
Qualifications and Instruction for CIOPs
Becoming a CIOP is not a simple process. It requires education, experience, and a commitment to professional development. Typically, to become a CIOP, an individual must:
Background in Education: The majority of CIOPs possess at least a bachelor's degree in a relevant field, such as finance, business administration, or risk management. Many also pursue advanced degrees or insurance-specific certifications.
Experience in the Insurance Industry: CIOP candidates typically have several years of experience working in a variety of insurance positions, acquiring valuable insight into industry practices.
Certification is the most important requirement for becoming a CIOP. Certification must be obtained from a recognized institution or professional organization. These certification programs require rigorous training, examinations, and ongoing education in order to remain abreast of industry developments.
The Positive Aspects of CIOP Certification
Earning the CIOP certification is advantageous for both individuals and the insurance companies for which they work:
Expertise: CIOPs are equipped with advanced knowledge of insurance operations, allowing them to make judicious decisions and efficiently complete complex duties.
In the insurance industry, CIOP certification is an indication of credibility and professionalism. It displays a dedication to excellence.
CIOPs frequently enjoy accelerated career development opportunities, such as promotions and increased earning potential.
The enhanced skills and knowledge of CIOPs benefit insurance companies, resulting in more efficient operations, fewer errors, and enhanced customer service.
Customer Satisfaction: Efficient operations result in faster claims processing and improved customer experiences, which ultimately leads to increased customer satisfaction rates.
The Function of CIOPs in Insurance Businesses
CIOPs perform multiple roles within insurance companies and significantly contribute to their success:
They supervise the creation and administration of insurance policies, ensuring their accuracy and compliance with regulations.
Claims Processing: CIOPs are frequently accountable for claims adjudication, ensuring claims are settled equitably and expeditiously.
They assess and mitigate risks, thereby assisting insurance companies in avoiding financial losses.
Customer Service: CIOPs collaborate closely with customer service teams to resolve complex customer questions and concerns.
They perform data analysis to identify trends and opportunities for process enhancement, cost reduction, and enhanced consumer experiences.
Compliance and Regulation: CIOPs ensure that insurance operations adhere to industry regulations and standards, thereby decreasing the risk of legal issues.
Implications for Customer Experience
CIOPs' ability to improve the overall consumer experience is one of their most significant contributions. Quick and precise claims processing, transparent policy administration, and effective communication all contribute to increased customer satisfaction. CIOPs are crucial to obtaining these results.
To sum up, Certified Insurance Operations Professionals are unsung heroes in the insurance industry who keep operations operating smoothly, reduce risk, and ensure customer satisfaction. Their commitment to excellence, coupled with rigorous training and certification, distinguishes them as invaluable assets for insurance companies and the clients they serve. As the industry continues to evolve, the importance of CIOPs in promoting success and innovation will only increase.