Invest in Your Future with a Certified Residential Manager Designation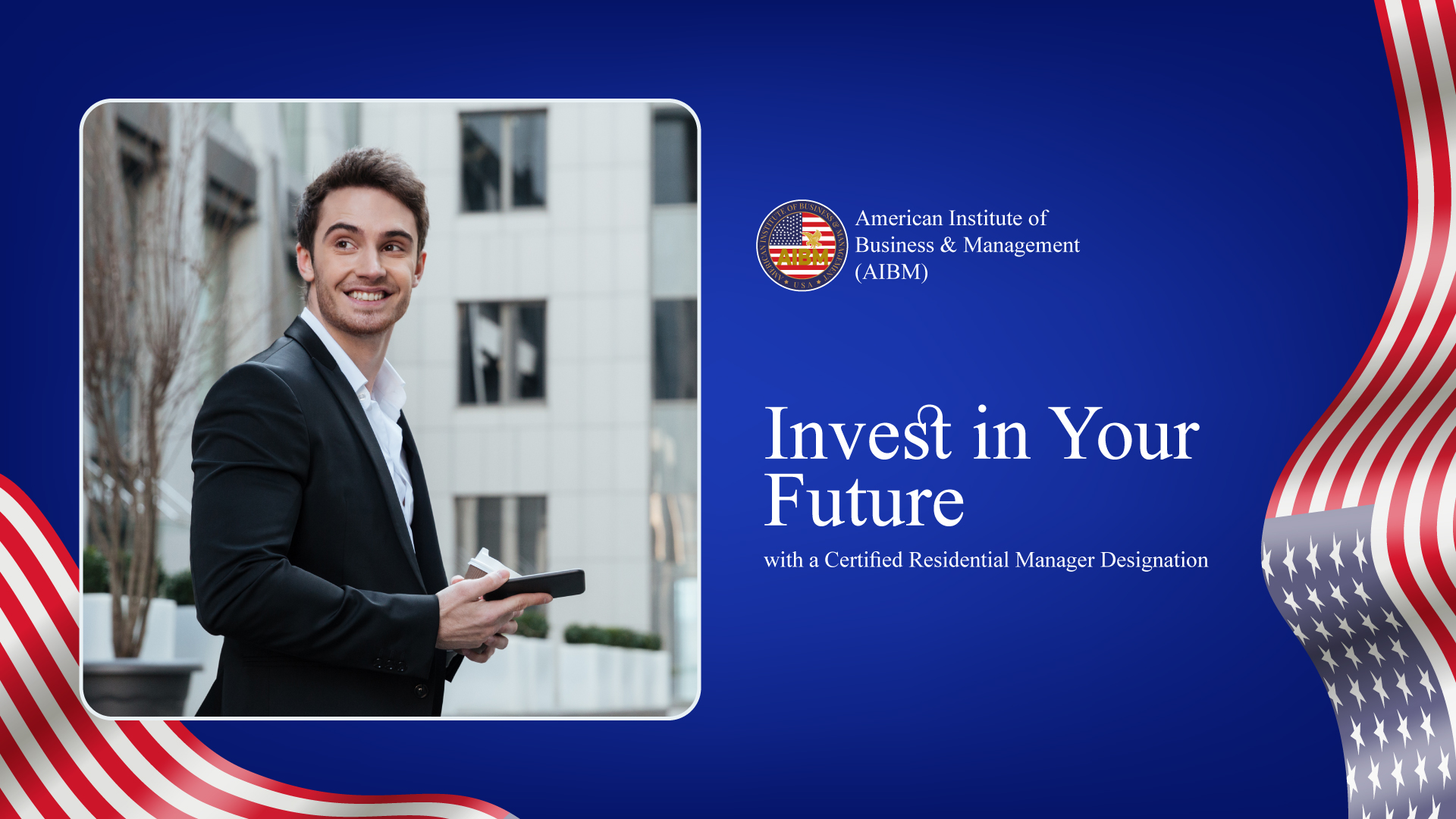 In the dynamic world of real estate and property management, remaining ahead of the curve is essential. As the demand for housing continues to increase, so does the demand for qualified property managers. Certified Residential Manager (CRM) certification is one method to distinguish yourself in this field. In this extensive blog post, we will examine what it takes to become a CRM, the advantages of certification, and how it can propel your property management career to new heights.
What is a Certified Residential Manager (CRM)
Certified Residential Manager, abbreviated CRM, is a credential granted to individuals who have demonstrated proficiency in administering residential properties. CRMs are knowledgeable in a variety of property management facets, including lease administration, maintenance, financial management, and tenant relations. They have the skills and knowledge necessary to maximize the financial potential of residential properties while ensuring their efficient operation.
The Journey to Becoming a CRM
Educational Prerequisites
To embark on the path to becoming a CRM, a solid educational foundation is typically required. Numerous CRMs hold bachelor's degrees in business administration, real estate, or property management. However, formal education is not always required; sometimes relevant work experience can replace a degree.
Acquiring Real-World Experience
In the realm of property management, practical experience is invaluable. Before pursuing CRM certification, individuals frequently acquire field experience through a variety of roles. This may include property manager, assistant property manager, and leasing consultant positions.
Compliance with Certification Requirements
To obtain the CRM designation, you must satisfy the certifying organization's specific requirements, which may include:
Completion of property management-related educational courses.
Accumulation of a certain number of residential property management work experience hours.
Passing an exhaustive certification examination.
The Advantages of Becoming a CRM
Becoming a Certified Residential Manager offers property management professionals numerous benefits:
Profession Advancement
In the property management industry, CRM certification can open doors to higher-paying and more prestigious positions. Recruiting CRMs is frequently a priority for employers due to their specialized knowledge and abilities.
Increased Income Potential
CRMs typically earn higher salaries than property managers who are not certified. This certification demonstrates your dedication to excellence, thereby increasing your value to prospective employers.
Improved Knowledge and Abilities
The process of becoming a CRM requires extensive education and training. This not only prepares you for the certification exam, but also provides you with the property management expertise necessary for success.
Market Reputation
In the real estate and property management industry, CRM certification is widely recognized and highly regarded. It demonstrates your dedication to professionalism and ethics.
Certification Procedure
Selecting the Appropriate Certification Program
There are numerous organizations that provide CRM certification programs, each with its own set of requirements and curriculum. It is essential to conduct research and choose the program that best correlates with your career objectives.
Instruction and Instruction
The majority of CRM certification programs require candidates to complete a series of courses on topics including real estate law, financial management, and tenant relations. These courses provide the fundamental property management knowledge required for success.
Acquiring Real-World Experience
In addition to coursework, candidates must accrue a certain number of hours of residential property management experience. This practical training is essential for applying theoretical knowledge to real-world situations.
Passing the Certification Examination
Passing a comprehensive exam is the ultimate step in obtaining certification. This examination evaluates your knowledge of fundamental property management concepts and your ability to apply them in practice.
Certification Maintenance
It is essential to remain up-to-date in your field after earning your CRM certification. The majority of certifying bodies require CRMs to engage in continuing education and professional development to maintain their certification. This guarantees that CRMs remain current with industry trends and best practices.
To sum up, Becoming a Certified Residential Manager is a major accomplishment in the property management industry. Not only does it improve your career prospects, but it also demonstrates your dedication to excellence in the field. CRM certification can be your passport to success, whether you are a seasoned property manager seeking to advance your career or a newcomer interested in entering the industry. Begin your journey and open the doors to a rewarding and lucrative career in residential property management today.