Obtain CHRP Certification to Advance Your Career in Human Resources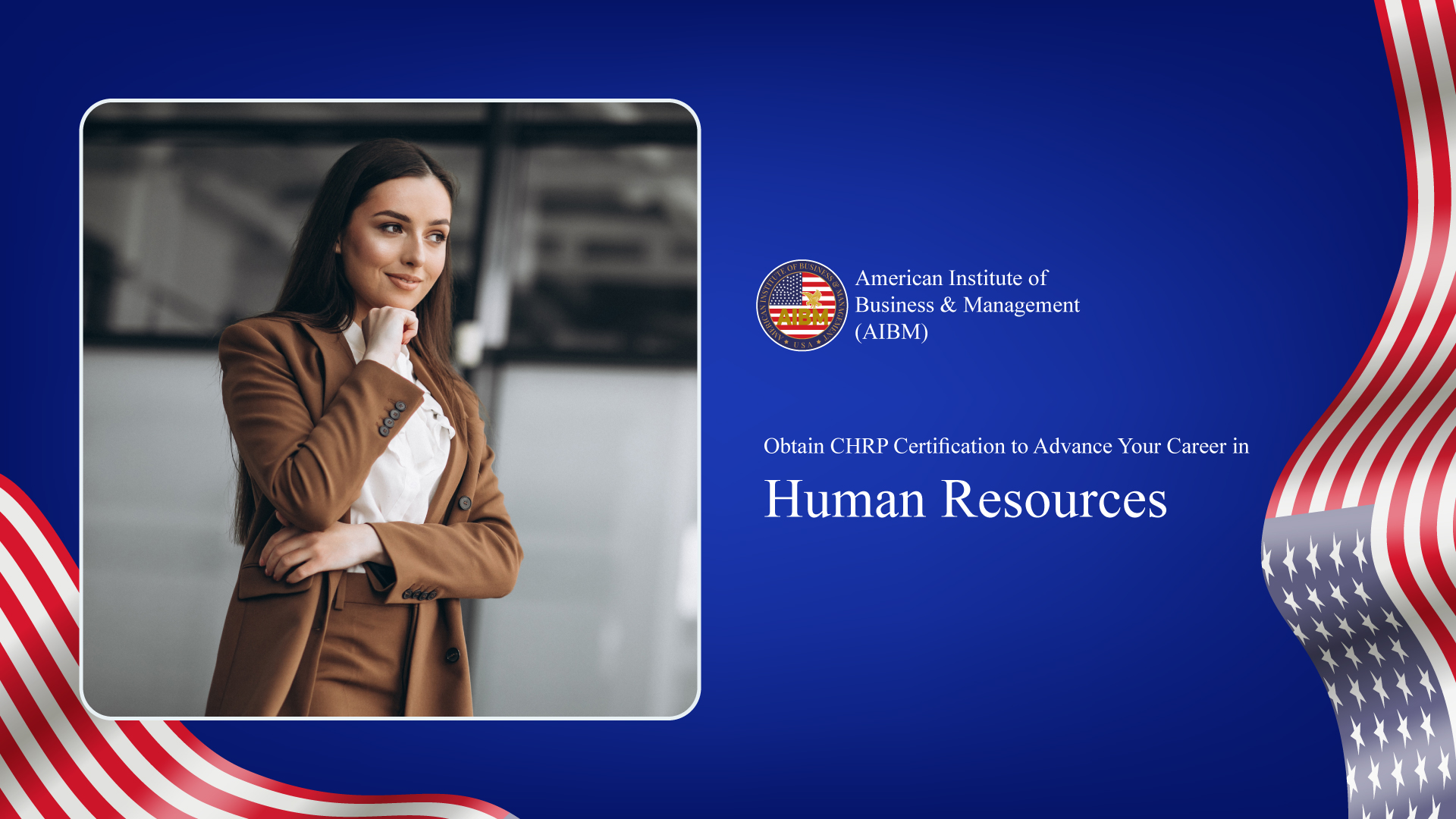 In today's competitive job market, professionals across all industries are always looking for methods to distinguish themselves and advance their careers. Certified Human Resource Professional (CHRP) is a certification that has acquired widespread recognition and significance in the field of Human Resources (HR). In this in-depth blog post, we will examine what the CHRP certification is, why it is significant, and how obtaining it can benefit your HR career.
What exactly is CHRP?
Certified Human Resource Professional (CHRP) is a globally recognized credential for human resource professionals. It indicates a high level of expertise, knowledge, and competence in human resources. The CHRP designation, which is awarded by recognized HR associations and organizations in various countries, demonstrates a commitment to excellence in HR practices.
Why Seek CHRP?
Professional Reputation
One of the most significant benefits of obtaining your CHRP certification is the credibility boost it provides to your professional standing. Employers and peers equally recognize the rigor and commitment necessary to obtain this certification. It indicates that you are not only an HR practitioner, but also a highly competent, dedicated professional.
Professional Advancement
CHRP can provide access to career advancement opportunities that would otherwise be challenging to obtain. Numerous employers favor or require CHRP certification for HR positions, particularly leadership and management positions. The certification makes you a more desirable candidate for promotions and new job opportunities.
Increased Knowledge
The certification process requires extensive training, examinations, and ongoing professional development. As a result, CHRP holders continuously expand their HR knowledge and remain current on the most recent industry trends and best practices. This information is indispensable for making informed HR decisions and resolving complex workplace issues.
Network Development
CHRP provides an outstanding networking opportunity with other HR professionals. Numerous CHRP programs feature workshops, conferences, and seminars where you can network with peers, mentors, and industry professionals. Building a solid professional network can be crucial to your HR career advancement.
World Reputation
CHRP is a globally recognized certification, so it can improve your career prospects not only in your native country, but also abroad. This is crucial if you intend to work in multinational organizations or regions where CHRP is highly regarded.
How to Acquire CHRP
Obtaining CHRP certification requires multiple steps:
Eligibility Conditions
Before you can pursue CHRP, you must satisfy certain eligibility requirements, which may include a minimum level of education and/or HR-related work experience. These requirements may differ by nation and certifying body.
Academic Programs
Once qualified, you are able to enroll in CHRP preparatory courses and programs. The topics covered in these courses vary from labor laws to recruitment strategies. They are intended to provide you with the knowledge and skills required to complete certification exams.
Evaluations
Obtaining CHRP certification typically requires passing a battery of challenging exams. These tests evaluate your comprehension of HR concepts and your ability to employ them in the real world. You must study assiduously in order to pass these exams.
Persevering Education
After earning your CHRP certification, you will likely be required to engage in ongoing professional development activities in order to keep your credential valid. This ensures that CHRP holders remain abreast of the ever-changing HR field.
To sum up, The Certified Human Resource Professional (CHRP) credential is a valuable asset for HR professionals who aspire to excel. It provides professional credibility, opportunities for career advancement, expanded knowledge, networking prospects, and worldwide recognition. Pursuing CHRP certification is a smart and strategic step if you are serious about building a successful HR career. It is an investment in your professional development that can yield returns throughout your career.