Program for Certified Islamic Finance Professionals: Your Road to Excellence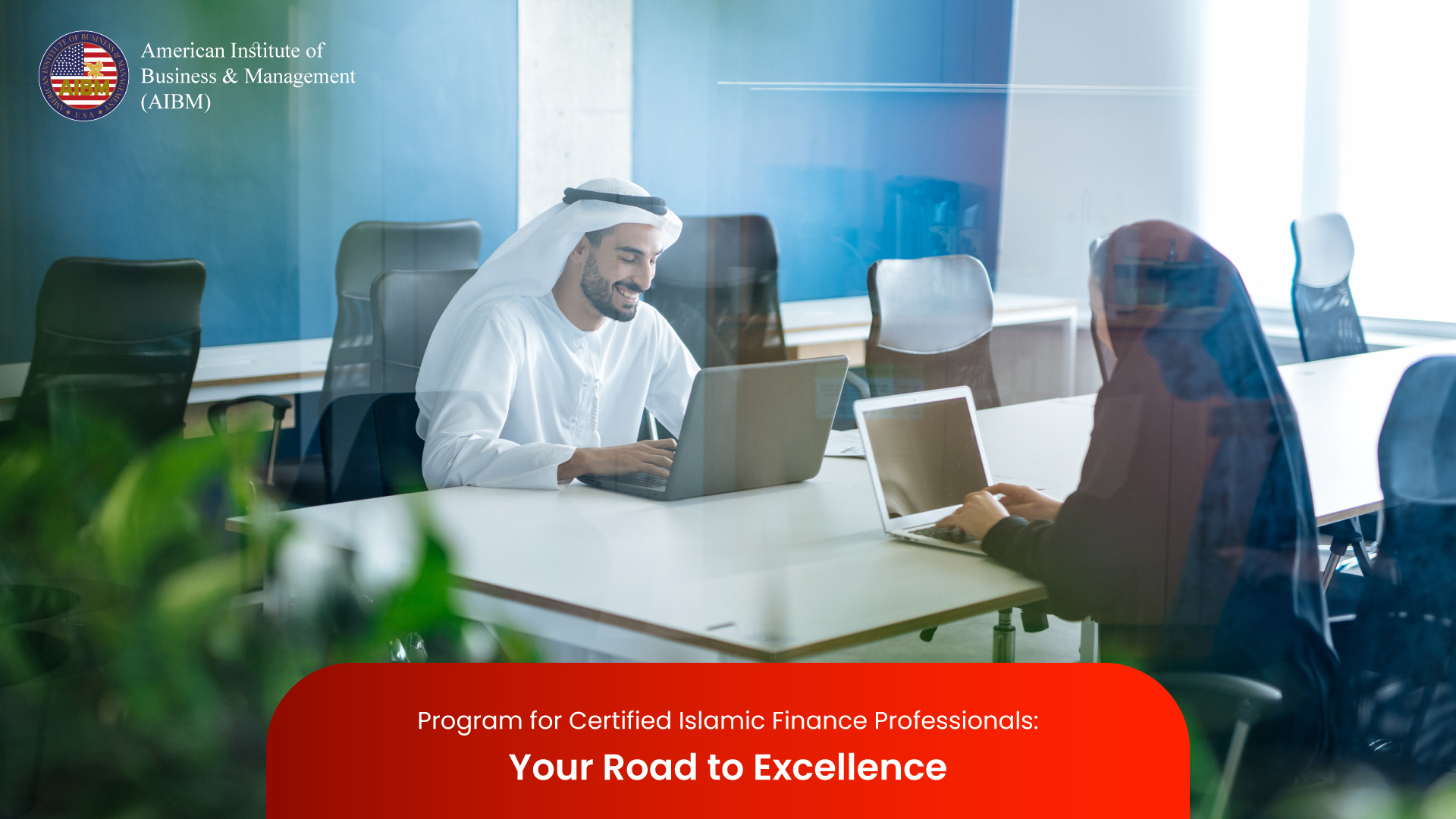 The Certified Islamic Finance Professional (CIFP) certificate stands out as a beacon of ethical financial competence in a world where financial ethics and responsible investment are becoming more and more important. This blog digs into the realm of Islamic finance, examining what it means to be a Certified Islamic Finance Professional and how this designation is essential in establishing a more moral and sustainable financial environment.
Knowledge of Islamic Finance
Islamic finance is a distinctive and quickly expanding area of the global financial sector that follows Sharia law. These guidelines forbid interest (usury) and encourage social responsibility, risk-sharing, and asset-backing. Islamic finance bases transactions on moral considerations, ensuring that investments adhere to Islamic principles.
The Function of a Qualified Professional in Islamic Finance
An individual who has received extensive training and education to comprehend the complexities of Islamic finance and its implementation is known as a Certified Islamic Finance Professional. The certification gives professionals the know-how and abilities to design financial services and solutions that uphold Sharia principles and satisfy contemporary financial criteria.
the process of becoming certified
Education and Training: Prospective CIFPs usually begin by laying a solid financial and Islamic basis. This entails becoming familiar with Islamic finance's numerous financial tools as well as Islamic economics and Sharia law.
Specialized Knowledge: Candidates for the CIFP hone their skills in specialized fields such Islamic finance, takaful (Islamic insurance), sukuk (Islamic bonds), and ethical investment practices.
Ethics and Compliance: Strict adherence to ethical norms is a key component of Islamic finance. Candidates for the CIFP program get knowledge on how to guarantee that financial transactions adhere to these criteria.
Exams for certification: Applicants must complete thorough tests that gauge both their knowledge of and aptitude for using Islamic financial principles in real-world situations.
The Effect of Qualified Professionals in Islamic Finance
Finance that is ethical: CIFPs are essential in advancing moral and responsible financial behavior. Their knowledge aids in the creation of goods and services that appeal to investors looking for morally sound options.
Financial Inclusion: Islamic finance frequently places a focus on locally relevant financial solutions, encouraging financial inclusion among underprivileged groups.
Global Relevance: Because Islamic finance crosses continents, CIFPs can find opportunities not only in areas with a majority of Muslims but also in developed nations in the West where ethical finance is gaining popularity.
Sustainable Investments: As sustainable investing becomes more popular, CIFPs are leading the charge to develop investment strategies that support both moral and monetary objectives.
The Advantages of Obtaining CIFP Certification
Professional Development: Earning a CIFP credential opens up a variety of job options in Islamic banking, finance, and investment management.
Global Network: CIFPs become a part of a community of business people who are passionate about ethical finance and fight to develop it.
Personal Satisfaction: The accreditation shows a dedication to morality and responsible investing, providing a sense of purpose beyond financial gain.
To sum up, The Certified Islamic Finance Professional distinction is more than just a qualification; it represents a dedication to moral investing and ethical finance. The financial industry is being transformed into one that is in line with the values of justice, transparency, and social responsibility thanks in large part to the work of CIFPs, who bridge the gap between financial knowledge and ethical considerations. CIFPs are pioneers in this transformative process as more ethical and sustainable financial practices are adopted around the world.