Successful Trailblazing: Certified Islamic Capital Markets Experts Set the Standard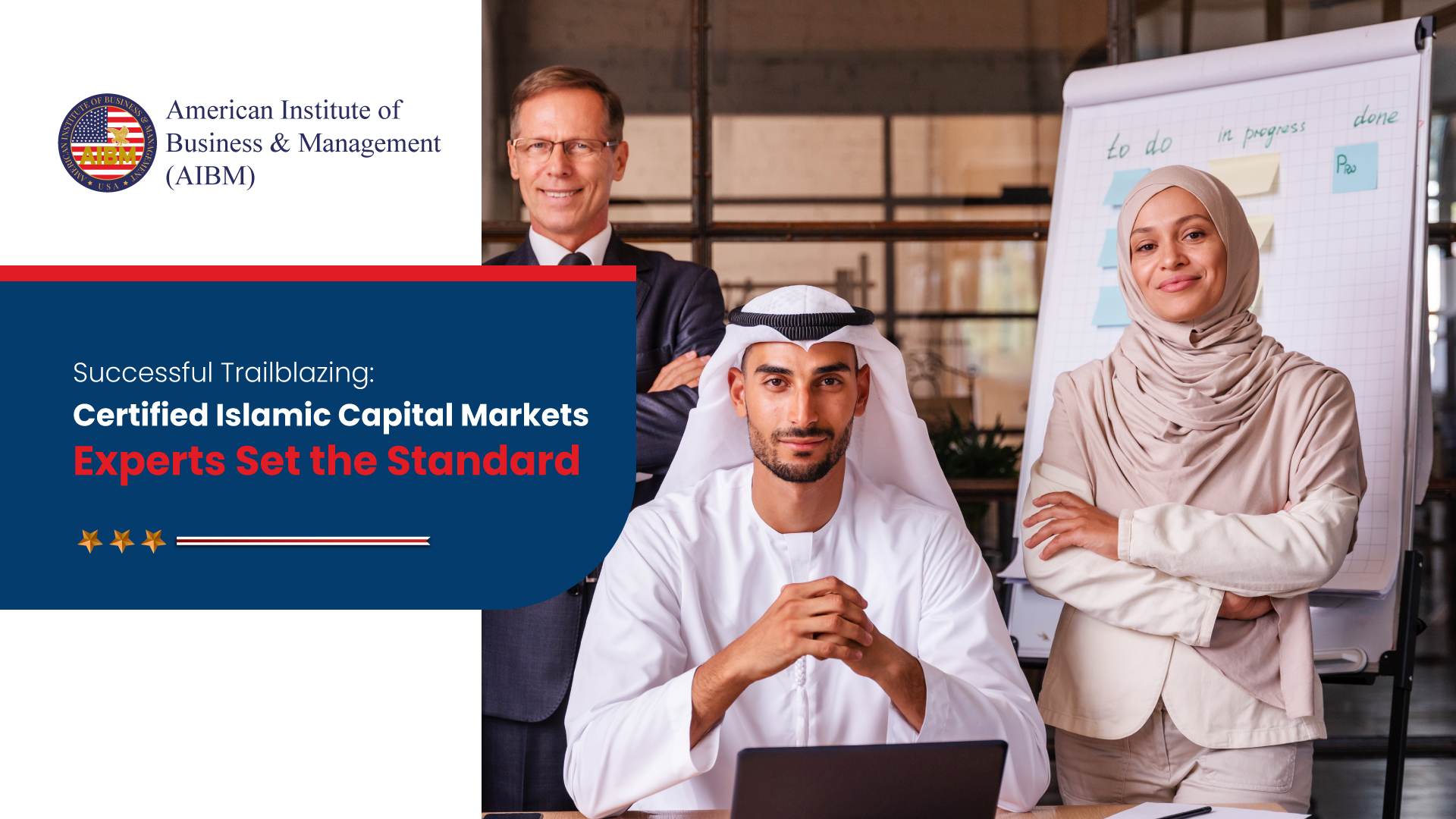 The demand for moral and sustainable investment methods is rising in a financial environment that is always changing. By fusing Islamic financial principles with international financial standards, the Certified Islamic Capital Markets Professional (CICMP) certificate establishes itself as a significant turning point in the financial industry. This article goes deeply into the relevance of CICMP, examining its fundamental ideas, advantages, and the individuals who are promoting improvement in the Islamic capital markets.Recognizing Islamic Financial Markets
Islamic law and ethics, or Shariah, are the foundation of Islamic finance. These principles guide the operation of Islamic capital markets, which strive for equity, openness, and risk-sharing. Sukuk (Islamic bonds), Shariah-compliant stocks, Islamic mutual funds, and Islamic insurance (Takaful) are important elements of the Islamic capital markets.
A Unique Credential: Certified Islamic Capital Markets Professional (CICMP)
A distinguished certification in Islamic finance and capital markets, the CICMP is given to persons with extensive knowledge and experience in these fields. With this certification, you can demonstrate that you have a thorough understanding of Islamic financial principles and how to apply them in the global financial system. The certification procedure entails in-depth instruction, difficult testing, and continual professional growth.
Core Skills for a CICMP
Principles of Islamic Finance: A CICMP is well-versed in the core ideas that underpin Islamic finance, such as the outlawing of interest, uncertainty, and Haram (forbidden) activities.
Shariah Compliance: To assure adherence to Islamic principles, CICMPs can negotiate the complex market for Islamic financial products and services since they are well-versed in the standards of Shariah compliance.
Operations in the Capital Market: CICMPs have a thorough understanding of all aspects of the capital markets, including trading in securities, investment analysis, risk management, and asset appraisal.
Sukuk, Islamic equities funds, and Islamic insurance products are just a few examples of the Islamic financial instruments that CICMPs are adept at generating and structuring while adhering to Shariah guidelines.
Ethical Investment Analysis: To find investment opportunities that adhere to Islamic principles and satisfy the ethical demands of investors, CICMPs employ ethical investment analysis tools.
The advantages of CICMP Certification
Professional Advancement: Demonstrating a commitment to excellence and moral finance with the CICMP certification opens doors to better professional possibilities and higher-level jobs within the Islamic financial sector.
Employers, financial institutions, and investors regard the CICMP certification as a symbol of competence and integrity, giving holders of the designation a competitive advantage.
Global Perspective: Professionals who complete the CICMP are given a comprehensive grasp of Islamic finance as well as global financial markets, enabling them to function successfully in a globalized financial ecosystem.
Social Impact: By supporting moral and accountable investment practices that are consistent with the principles of Islamic finance, CICMPs help to create sustainable financial ecosystems.
Networking and Collaboration: Possessing the CICMP certification makes it easier to connect with other professionals who share your interests, promoting cooperation and knowledge sharing within the Islamic financial sector.
Establishing a Model for Ethical Finance
Professionals from the CICMP are leading the charge to transform the Islamic capital markets for the better. Their knowledge of ethical financial practices and commitment to them ensure that sustainable investment methods spread globally. CICMPs are essential in bridging the gap between conventional finance and ethical investments because they are representatives of Islamic finance.
To sum up, the Certified Islamic Capital Markets Professional (CICMP) designation is a crucial step in bringing ethical financial practices into the mainstream of the international financial system. CICMP professionals are prepared to take the lead as the demand for socially conscious and sustainable investments rises by fusing their knowledge of Islamic finance with global financial best practices. By having the CICMP credential, these professionals act as change agents, influencing a future in which material success and moral principles are in harmony.