The Benefits of Certification and Why Employers Prefer Certified Data Mining Professionals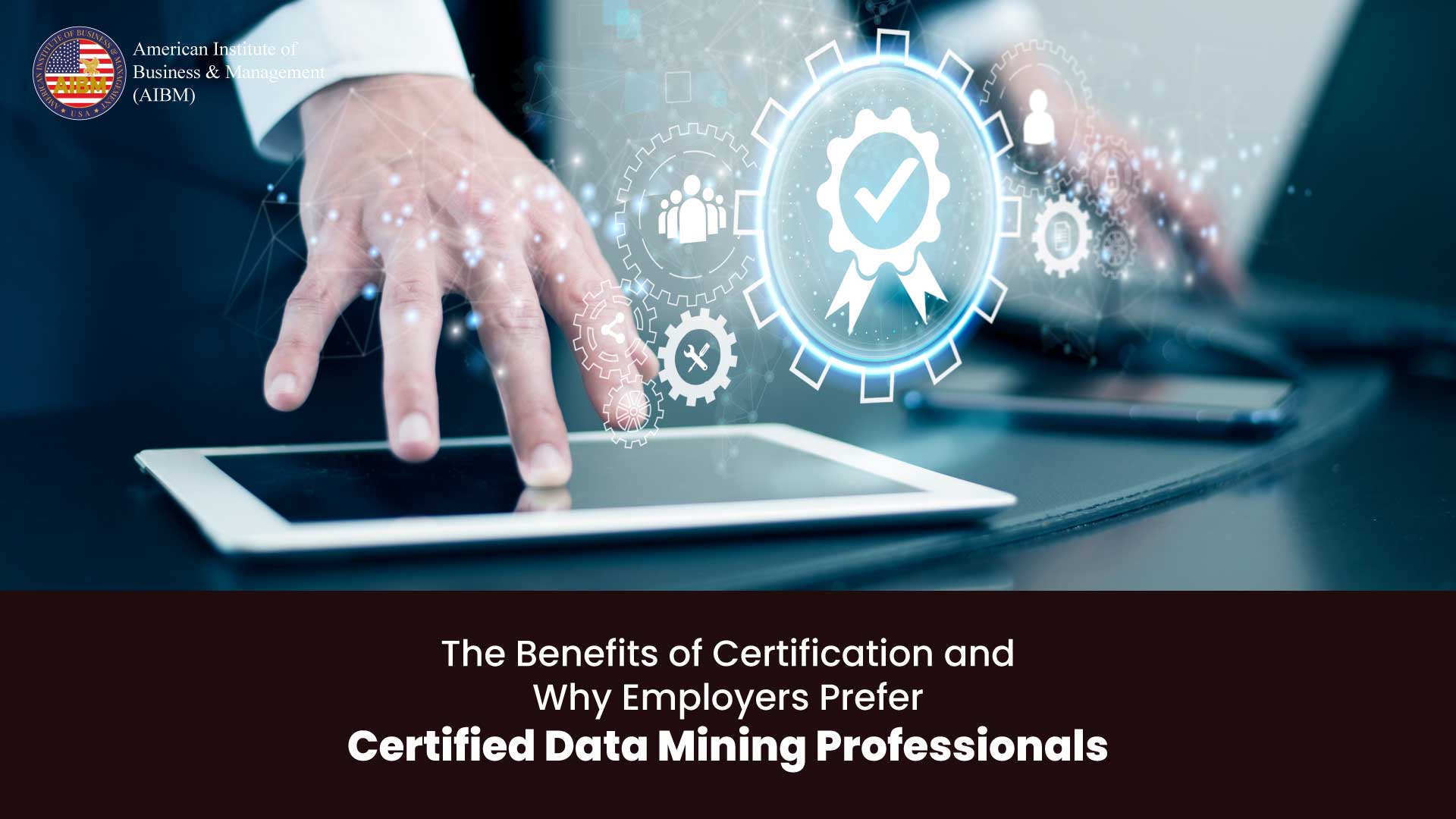 With the growing significance of data-driven decision-making, data mining has become a crucial component of contemporary enterprises. Companies are constantly looking for qualified individuals who can extract insights from complicated datasets as a result of the exponential growth of data. Professionals can confirm their knowledge and skills in this industry through certification. The advantages of certification and the reasons why employers like certified data mining specialists will be covered in this blog.
What does data mining certification entail?
A data mining certification is a credential that verifies a person's expertise in the field. The goal of certification programs is to offer professionals a structured learning route that covers the fundamental ideas and methods of data mining. The candidate's knowledge of data mining tools, methodologies, and practices is often tested through a series of tests and evaluations in these programs.
The advantages of certification
Validating Knowledge and Skills
An individual's data mining expertise and abilities are confirmed through certification. It proves that the qualified expert possesses the knowledge and abilities required to carry out data mining operations successfully. Additionally, it guarantees that the credentialed individual is knowledgeable about the most recent advancements in the industry.
By showcasing their abilities to prospective employers, professionals can develop their careers with the aid of career advancement certification. Professionals with certifications are more likely to be given preference for promotions, compensation increases, and new employment prospects.
Credibility Certification shows a professional's dedication to the field and enhances the credibility of their resume. It demonstrates that the certified professional spent the time and made the effort to learn the required information and abilities.
Competitive Advantage In a competitive employment market, certification offers a competitive advantage. Professionals that do this can distinguish themselves from their contemporaries and show future employers how valuable they are.
Why Certified Data Mining Professionals Are Preferred by Employers
Validation of Knowledge and Skills
Employers can be more confident that a certified expert has the skills and knowledge needed to carry out data mining jobs successfully thanks to certification. It proves that the credentialed professional is fully conversant with data mining theories, methods, and tools.
Given that a certified expert has a stronger understanding of data mining principles and procedures, certification can result in enhanced job performance. The organization may gain from more precise and useful insights as a result.
The danger of data breaches and other security issues can be decreased by using trained specialists. Certified experts have received training in data security and privacy, which can assist firms in safeguarding sensitive data.
Through a reduction in the time and effort needed to complete data mining tasks, certified specialists can assist firms in saving money. The appropriate use of data mining tools and processes by certified personnel might result in cost savings for the firm.
To sum up,Professionals can prove their data mining abilities and knowledge by becoming certified. It offers a variety of advantages, such as competitive advantage, credibility, and professional advancement. Because they validate knowledge and skills, boost job performance, lower risk, and cut costs, employers choose certified data mining specialists. The growing significance of data mining in contemporary business has made certification an indispensable tool for both individuals and groups.