The Certified IT Manager Certification: The Key to IT Leadership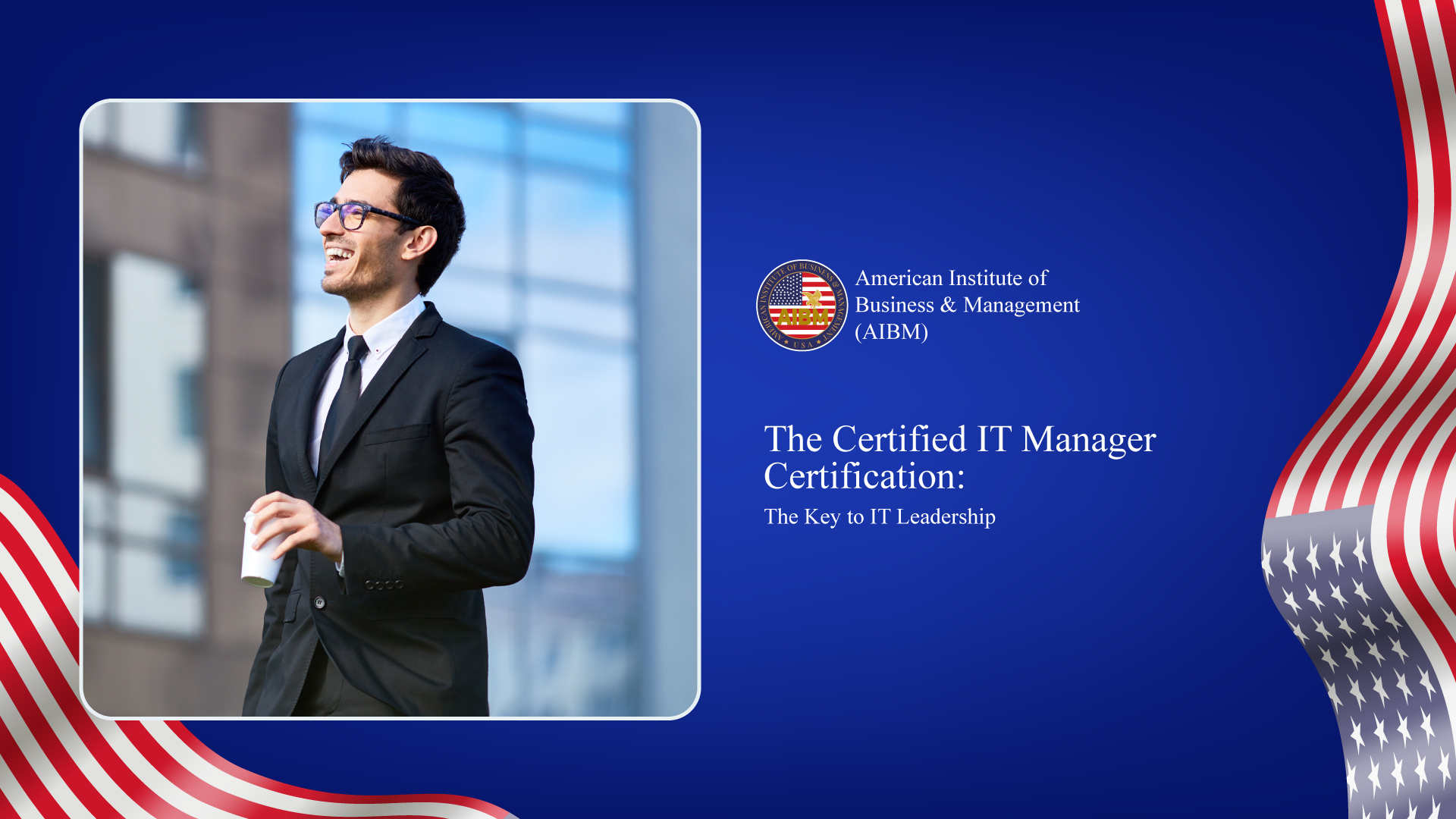 IT professionals play a crucial role in the success of organizations in the world of swiftly evolving technology. As businesses become more dependent on technology for success, the need for effective IT leadership grows. Becoming a Certified IT Manager is one way to demonstrate your knowledge of and dedication to IT management. In this in-depth blog post, we'll discuss what it means to be a Certified IT Manager, the benefits of certification, how to obtain it, and the impact certification can have on your career and organization.
Understanding Certified IT Managers
What Is an IT Manager Certification?
A Certified IT Manager is an IT professional who has demonstrated their ability to manage and direct IT teams and initiatives. This certification verifies their ability to supervise technology operations effectively, align IT strategies with business objectives, and drive innovation within their organization.
A Certified IT Manager's Role
Certified IT Managers are accountable for a variety of crucial responsibilities, including:
Leading IT personnel and organizations
Aligning IT strategies and business objectives
Managing IT budgets and initiatives
Providing security and dependability for IT systems
Innovation and digital transformation promotion
Compliance oversight and risk management
Second Section: Advantages of Becoming an Accredited IT Manager
Profession Advancement
Career advancement is one of the primary advantages of earning the Certified IT Manager credential. Certified IT Managers are frequently considered for positions of leadership, such as IT Director and Chief Information Officer (CIO).
enhanced earning capacity
Certified IT managers typically earn higher salaries than those who are not certified. The certification demonstrates their expertise and commitment, thereby enhancing their value to their respective organizations.
Improved Professional Reputation
Certification lends credibility to a person's professional profile. It demonstrates that you have met industry requirements and possess the skills required for IT management positions.
Talent Development
Preparing for the certification exam necessitates a comprehensive understanding of IT administration concepts, allowing you to increase your expertise in the field.
Networking Possibilities
Certification programs frequently grant access to exclusive networking events and online communities, allowing you to interact with other IT professionals and potential mentors.
How to Become a Certified IT Manager, Section 3
Select an Accreditation Program
Multiple organizations offer certifications in IT management. Two notable examples are:
Certified in the Governance of Enterprise IT (CGEIT) and Certified in the Management of Information Systems (CISM)
Meet Eligibility Criteria
Each certification program has its own eligibility requirements, typically based on education and experience. Ensure that you meet these prerequisites before continuing.
Study for the Exam
Certification success requires extensive preparation. There are available study materials, practice exams, and courses to help you prepare.
Register and Complete the Test
After adequate preparation, register for the certification exam and aspire to pass it on the first try.
Maintain Your Credentials
Typically, certifications necessitate ongoing professional development and renewal to maintain currency in the field.
The Effects of Certified IT Managers on Organizations
Certified IT Managers have the skills necessary to optimize IT operations, resulting in increased productivity, dependability, and performance.
Strategic Alignment of IT
Certified IT Managers are able to align IT strategies with business objectives, ensuring that technology investments contribute to the success of the organization.
Superior Cybersecurity
Certified IT Managers place a high priority on cybersecurity, thereby reducing the risk of data breaches and cyberattacks.
Innovation and Digital Reengineering
They drive innovation by identifying and implementing emergent technologies that can provide a competitive advantage to their organization.
Successful team leadership
Certified IT Managers are able to motivate and lead their IT teams, nurturing a culture of collaboration and continuous improvement.
To sum up, Becoming a Certified IT Manager is a major accomplishment that will benefit your career and organization. It demonstrates a dedication to excellence in IT administration and to remaining at the forefront of an ever-changing technological landscape. By obtaining this certification, you position yourself as a valuable asset to your current or future employer and demonstrate your ability to drive business success through IT initiatives.
Certified IT Managers are well-equipped to navigate the challenges and opportunities that will arise as the role of IT evolves and grows. Consider becoming a Certified IT Manager if you are an aspiring IT leader or an experienced professional seeking to advance your career in the world of technology. This is a path to leadership that can lead to a bright and promising future.