The Certified Retail Marketing Professional Credential Can Advance Your Career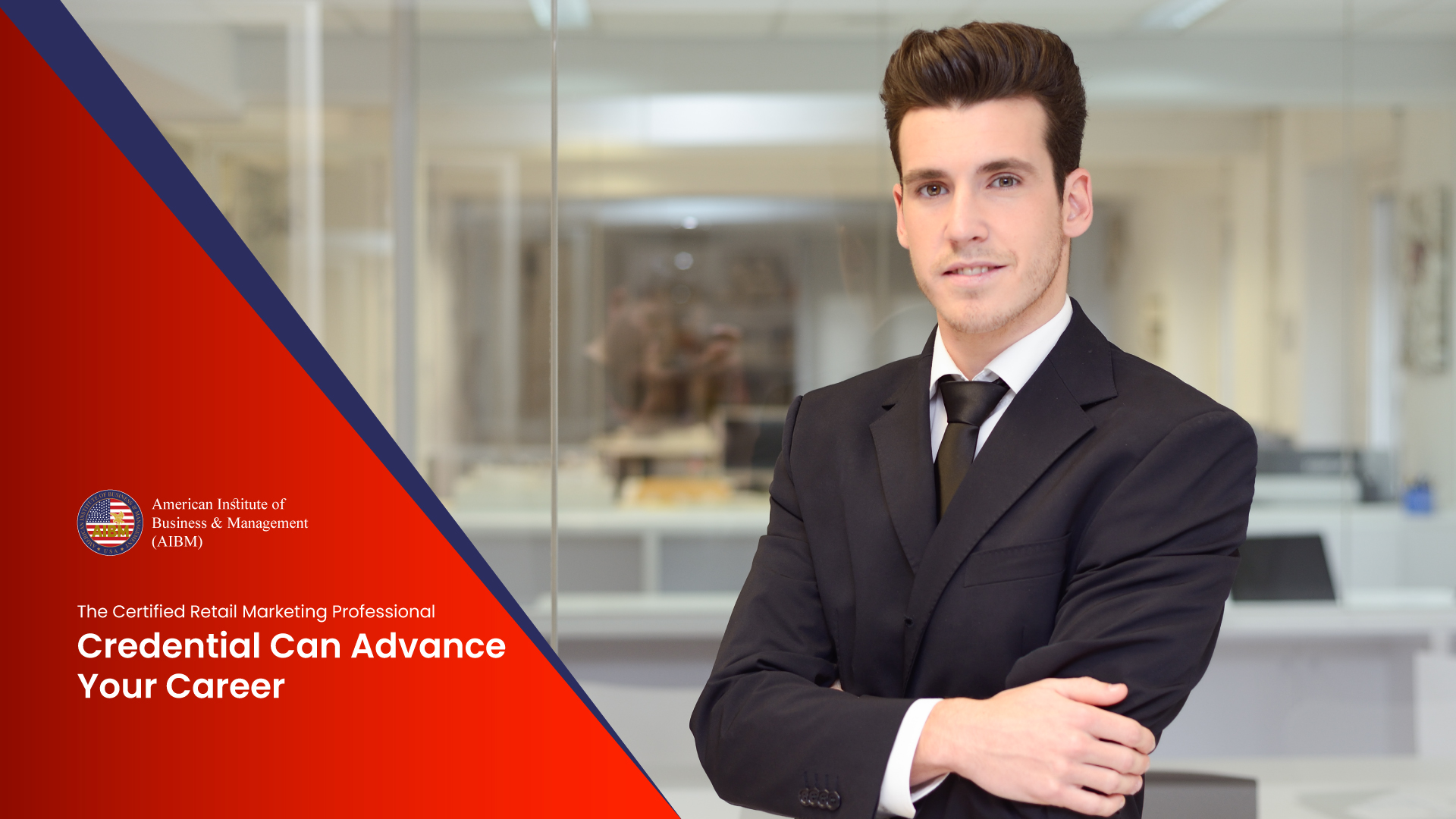 Introduction
Marketing experts play a crucial role in promoting customer interaction, brand exposure, and ultimately, business success in the dynamic and constantly changing world of retail. The need of having specific knowledge and experience in retail marketing has never been greater as the retail environment grows more competitive. The Certified Retail Marketing Professional credential fills this gap by providing a thorough and organized route to success in this industry. We will explore the significance of this certification, the process it entails, and the unmatched advantages it offers to both people and the industry in this blog.
The Certified Retail Marketing Professional Credential: An Overview
A prestigious certification program created to verify the knowledge and skill of marketing professionals working in the retail industry is the Certified Retail Marketing Professional (CRMP) credential. The CRMP program, which is run by reputable organizations and industry authorities, is especially designed to provide learners a thorough understanding of the nuances of retail marketing.
the process of becoming certified
A strong educational foundation is the starting point of the journey. Candidates for the CRMP frequently come from a business, marketing, or related experience. The development of specialized knowledge relevant to retail marketing can be aided by this foundation.
Training in-Depth: The CRMP curriculum includes in-depth instruction on a wide range of retail marketing-related topics. Candidates are exposed to the most recent trends and best practices that affect the retail business, from consumer behavior and brand management to digital marketing and retail analytics.
Practical Experience: The CRMP path is built on practical experience. Candidates are urged to put their knowledge to use in practical situations so they can close the knowledge gap. Through practical learning, students can develop their problem-solving abilities and strategic thinking.
Expert Advice: Candidates frequently receive direction and mentorship from seasoned retail marketing experts throughout the certification process. Their abilities are honed through this mentoring, and they obtain knowledge from experts in the field and build a network of peers who share their interests.
CRMP Certification Benefits
Gaining the CRMP accreditation grants quick recognition within the retail marketing sector. Employers, coworkers, and clients recognize the effort and commitment needed to obtain this qualification.
Increased Expertise: The CRMP program makes sure that applicants have specialized expertise that is specifically relevant to the retail industry. Professionals can develop smart strategies, make educated judgments, and achieve achievements thanks to their experience.
CRMP certification opens the door to more advanced job prospects. Certified professionals are frequently chosen candidates because of their shown skill, whether they are looking for advancements within their existing business or exploring other opportunities.
Network Expansion: Becoming a CRMP-certified professional grants you access to a select group of people who have similar objectives and difficulties. Sharing of information, teamwork, and possible collaboration are all made easier by this network.
Influence within the Industry: CRMP-certified individuals frequently rise to the position of thought-leaders and influencers in the retail marketing community. Their knowledge and experience help to shape industry breakthroughs and trends.
To sum up, Differentiation is important in the quickly evolving field of retail marketing. A light of excellence, the Certified Retail Marketing Professional certificate directs marketing professionals to success and mastery. The importance of CRMP certification increases as the retail environment continues to change since it shows a dedication to lifelong learning, innovation, and the development of the retail sector as a whole. The CRMP certificate is therefore your ticket to success in this dynamic and competitive industry, whether you are just beginning your retail marketing career or are an experienced professional wishing to advance your career.