The Competitive Edge: How Certification Sets IT Managers Apart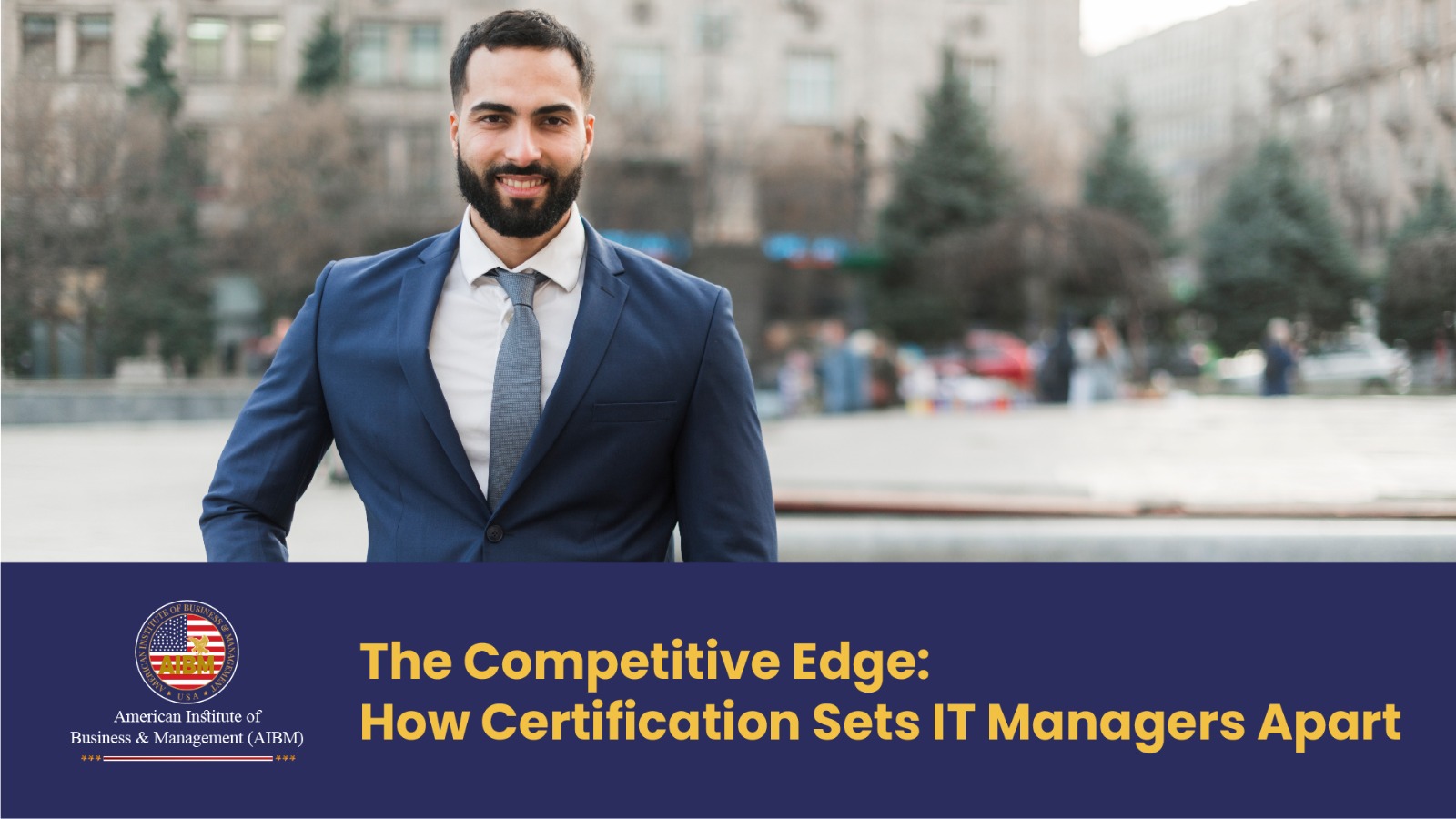 IT managers are essential in today's quickly changing technical environment for ensuring that businesses run efficiently. They are in charge of leading projects for digital transformation, managing teams, and supervising intricate IT systems. Having a qualification can make a big difference in such a competitive sector, differentiating IT managers from their colleagues. We'll look at the competitive advantage that certification gives IT managers and how it can advance their careers in this blog post.
Validation of Expertise: Certification is used to verify the abilities and expertise of IT managers. It exhibits a degree of proficiency that has been examined and approved by a reliable certification organization. An IT manager stands out as a certified expert when employers and coworkers see this endorsement of their skills.
Enhanced Credibility: Having a certification raises an IT manager's standing both inside and outside of their firm. It shows a dedication to continuing professional development, maintaining current with emerging technologies, and following accepted business standards. When looking for job prospects or career growth opportunities, this credibility may set you apart.
Demonstrated Competence: Certification extends beyond academic understanding; it frequently consists of practical tests and real-world situations. IT managers show they are capable of using their expertise to address real-world issues by passing certification examinations or projects. Their practical knowledge acquired through certification further distinguishes them and demonstrates their aptitude for overcoming obstacles in the real world.
A wider number of IT domains and skill areas are frequently covered by certification programs, expanding your skill set. IT managers can broaden their skill set beyond their primary area of knowledge and take on a variety of initiatives and responsibilities by pursuing certification. They stand out from their rivals thanks to their versatility, which also gives them the capacity to change with new developments in technology and fashion.
Industry Acceptance: Within the industry, certifications are frequently accepted and respected. Peers and employers are aware of the value of certifications and the work involved in obtaining them. An IT manager's dedication to professional development can be shown in their possession of an esteemed certification, which keeps them in line with industry norms. This acknowledgment may lead to additional chances, such as promotions, higher pay, and better career prospects.
Communities of qualified professionals are frequently fostered by certification programs. These groups offer excellent networking opportunities for IT managers, enabling them to get in touch with like-minded people, share information, and work together on projects. Creating a network inside the certification community can provide access to resources for the industry, mentorship possibilities, and the sharing of creative ideas.
Continuous Professional Development: Certification requires continual professional development in order to remain valid. Holders of certifications in IT management are dedicated to keeping up with the most recent developments in their industry. They stand out as professionals who care about their personal and professional development thanks to their commitment to lifelong learning.
To sum up, in a cutthroat IT environment, accreditation gives IT managers looking to stand out a clear edge. It confirms their knowledge, builds their credibility, and shows that they are capable and dedicated to their professional growth. IT managers may open up new career prospects, command respect within their organizations, and keep on top of the rapidly changing technology landscape with the competitive edge that certification provides. Consider the significance of certification and the prospects it might offer to your career journey if you're an aspiring or seasoned IT manager.