The Effect of Certified Construction Project Managers: Efficiency in Every Nail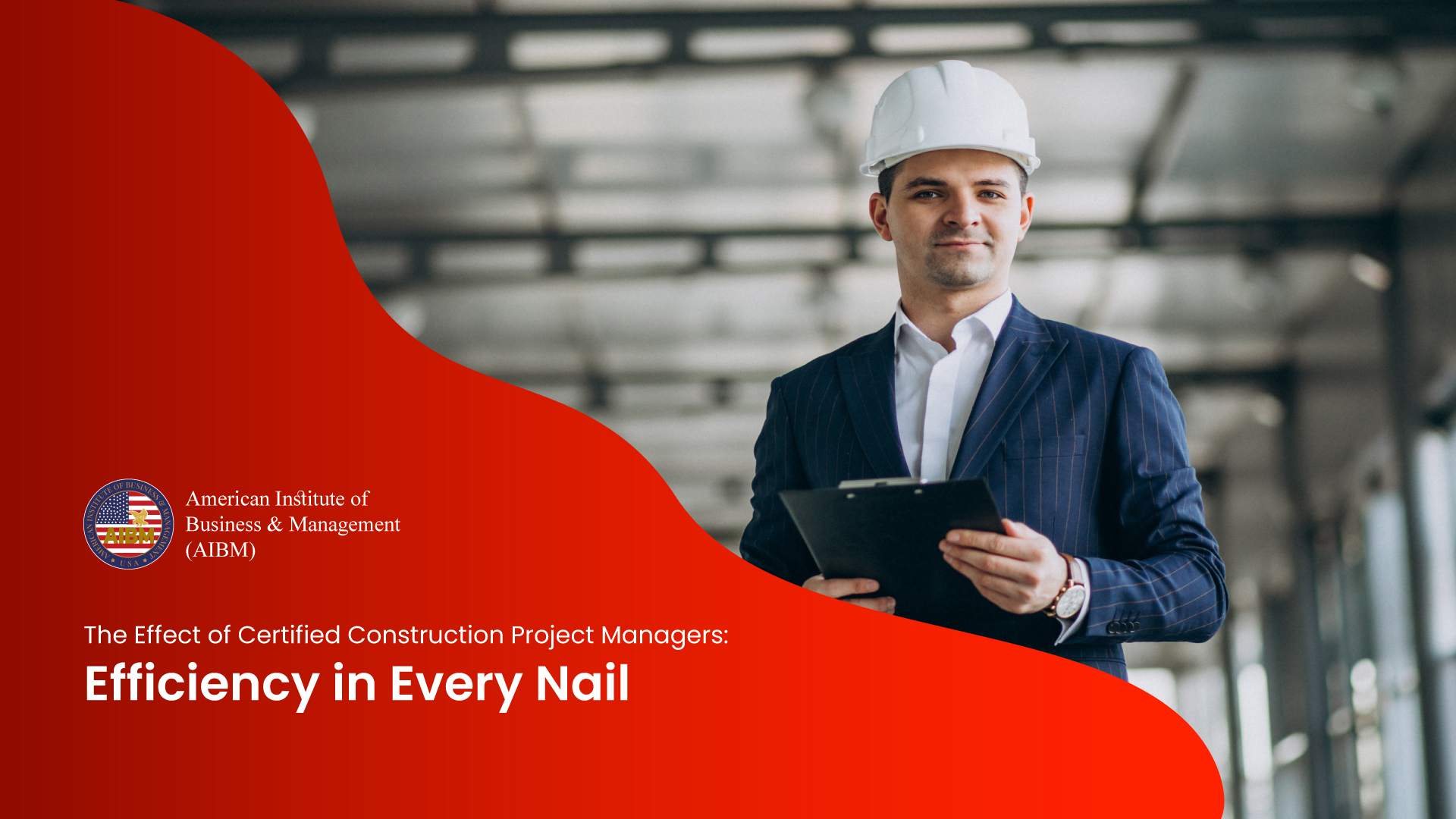 The position of a Certified Construction Project Manager (CCPM) has developed as a cornerstone of success in the constantly changing world of construction, where challenging projects and short deadlines rule supreme. These specialists ensure that projects are carried out smoothly from beginning to end thanks to their special combination of technical expertise, leadership abilities, and industry experience. We go deeply into the world of Certified Construction Project Managers in this extensive blog, examining their duties, education, and the priceless contributions they provide to the construction sector.
How Do Certified Construction Project Managers Perform Their Duties?
A Certified Construction Project Manager is, at his or her core, a proactive professional in charge of supervising and organizing every element of a construction project. In order to ensure successful communication, collaboration, and adherence to project objectives, they serve as the connecting link between architects, engineers, contractors, and other stakeholders. CCPMs negotiate the complicated world of construction, controlling budgets, schedules, resources, hazards, and quality assurance from conceptualization to final handover.
Credentials and Experience: The Road to Certification
A combination of education, practical experience, and industry-specific knowledge is needed to become a Certified Construction Project Manager. Most CCPM certificates require a bachelor's degree in a relevant subject, such as construction management, engineering, or architecture, though the precise criteria may vary. Significant practical expertise in project management for construction is also essential. Aspiring CCPMs frequently advance through the ranks, learning important lessons about the nuances of the construction processes.
The Project Management Professional (PMP) certification provided by the Project Management Institute (PMI) is one of the most well-known credentials. Candidates must fulfill stringent eligibility requirements, ace a challenging exam, and show they can apply project management principles in practical settings in order to earn this credential. The business also places a lot of weight on other certificates, such as the Certified Construction Manager (CCM) and Certified Associate in Project Management (CAPM).
The Qualities Differentiating CCPMs
A special skill set that enables certified construction project managers to handle the difficulties of construction projects with finesse is as follows:
Leadership: CCPMs oversee teams, making crucial choices and preserving open lines of communication all through the course of a project.
Effective communication is essential for bringing together many stakeholders, from architects to workers, and making sure that everyone is on the same page.
Risk management: By identifying and reducing potential risks, CCPMs make sure that projects continue on schedule even in the face of unforeseen difficulties.
Technical Acumen: CCPMs may make judgments that increase efficiency and quality by having a thorough understanding of building processes, materials, and technology.
Time and resource management are two areas where CCPMs succeed since they have precise project budgets and schedules.
Solving problems: Difficult initiatives often run into problems. The analytical abilities required to develop novel solutions and maintain the project's progress are possessed by CCPMs.
The Effects of Certified Project Managers in Construction
A Certified Construction Project Manager can make all the difference in the world to a project. They offer a structured method that avoids errors, delays, and guarantees that the project follows industry standards and best practices. The successful completion of projects, satisfied clients, and improved reputation in the industry are ultimately the results of their capacity to coordinate numerous moving elements, reduce risks, and uphold high standards.
To sum up, Successful building projects are spearheaded by certified construction project managers. Their experience not only ensures the timely completion of projects but also improves the built environment's overall quality and safety. CCPMs are at the vanguard of the construction industry's ongoing evolution, influencing its future and leaving a lasting impression on every structure they create.v