The Importance of Certified Management Accounting Professionals in Financial Decision-Making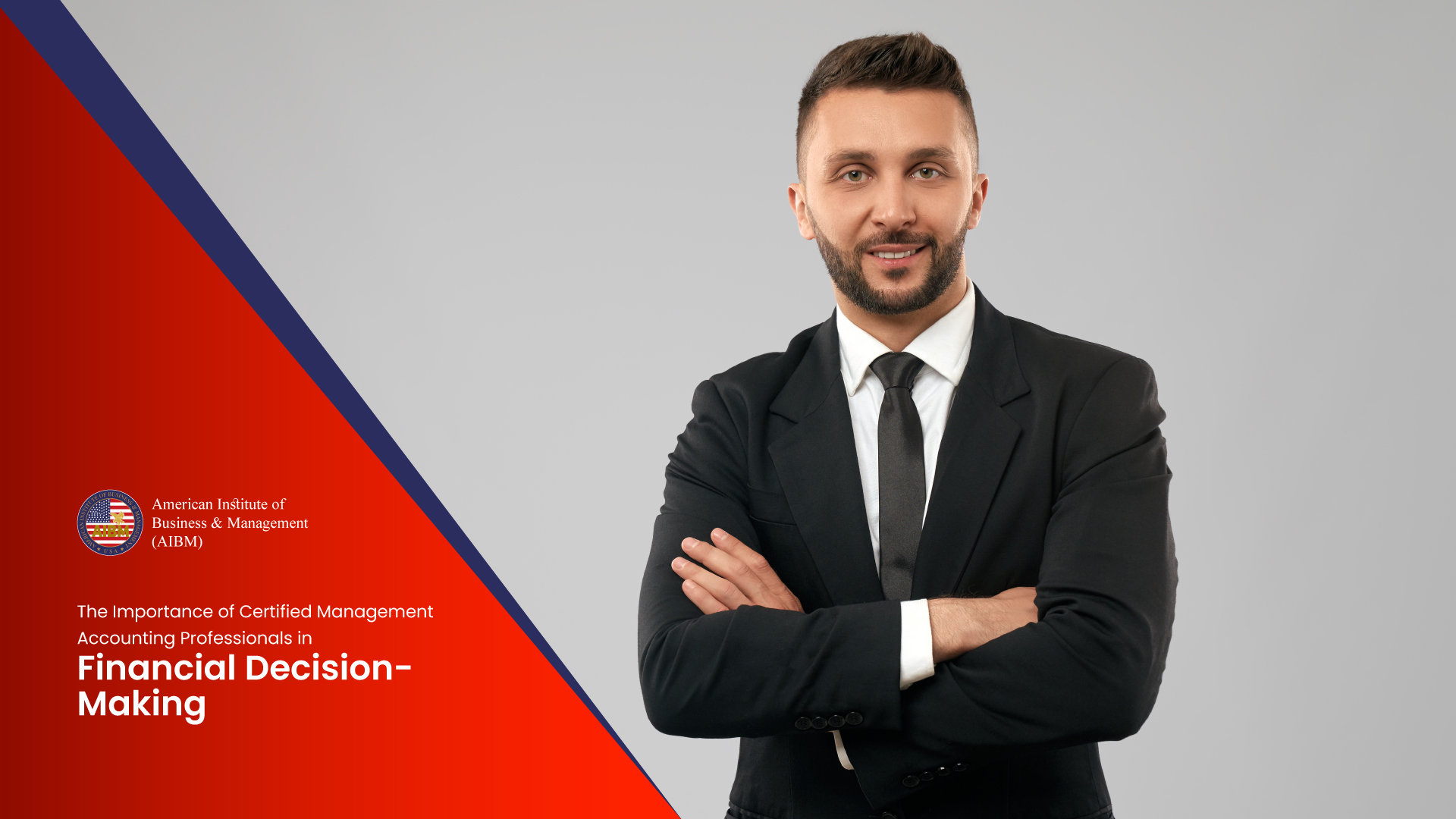 Do you have a strong interest in money and a desire to have a significant influence on business? If so, earning the Certified Management Accounting Professional (CMAP) designation could help you reach your full potential and advance your career. We'll go into detail about what CMAP is, why it matters, and how it can alter your career trajectory in this detailed guide.
Describe CMAP.
An internationally recognized certificate given to people who have excelled in management accounting is the Certified Management Accounting Professional (CMAP). Management accounting offers insights that support strategic decision-making as opposed to traditional accounting, which frequently concentrates on historical financial data. CMAP holders are knowledgeable enough to connect the dots between financial data and corporate strategy.
How to Obtain CMAP Certification
A combination of education, practical experience, and a test is required to become a Certified Management Accounting Professional. The steps are listed below:
Education: Candidates for the CMAP must normally complete a rigorous management accounting education program. Cost management, performance evaluation, strategy planning, risk management, and other subjects are covered in this training. There are numerous academic institutions and professional associations that provide CMAP exam preparation courses.
Experience: Candidates must have appropriate job experience in management accounting in addition to a degree. This guarantees that candidates have real-world experience with the principles they've acquired and are able to use them in those situations.
Exam: The CMAP exam is a thorough test that evaluates applicants' knowledge in many management accounting domains. It is a strict assessment meant to gauge both theoretical comprehension and real-world application. The ability to pass the exam shows that a candidate is prepared to make a valuable contribution to strategic financial decision-making.
Why CMAP Is Important
The CMAP accreditation provides access to a wide range of opportunities:
Career Advancement: People with CMAPs are qualified for executive positions in finance departments. Organizations looking to boost development and profitability place a high value on their capacity to offer insights that can be used immediately based on financial data.
The CMAP certificate is recognised and recognized all around the world. Your credibility may increase as a result, and you may have more opportunities to work abroad.
Impact on Strategy: Management accountants with CMAP knowledge are crucial in creating an organization's strategy. They participate by seeing trends, assessing performance, and suggesting financial goal-aligned strategies.
Continuous Learning: The finance industry is ever-changing, and CMAP-certified professionals are dedicated to lifelong learning in order to stay current with changes in the sector. They remain at the forefront of financial innovation thanks to their dedication to professional growth.
How to Travel the CMAP Journey
It takes commitment and perseverance to start the path to becoming a Certified Management Accounting Professional. The following advice will help you:
Determine Why You Want to Become a CMAP and How It Aligns With Your Career Aspirations. Establish Clear Goals.
Select the Proper Program: Choose a course of study that fits your learning preferences and professional objectives. Look for courses that cover managerial accounting fundamentals in detail.
Obtain Real-World Experience: Look for chances to put your knowledge to use in practical situations. To master the application of management accounting concepts, practical experience is essential.
The key to success is preparation. Spend time reading through study materials, taking practice examinations, and consulting peers or mentors who have already earned the CMAP certification.
After receiving the CMAP accreditation, make a commitment to lifelong learning. To maintain your knowledge, keep up with best practices, legislation, and industry developments.
To sum up, earning the designation of Certified Management Accounting Professional is an important accomplishment that can change the course of your career. CMAP holders are highly valued assets for any organization due to their capacity to offer strategic financial insights, influence decision-making, and contribute to business growth. The road to CMAP certification is certainly worth the effort if you have a love for finance and want to have a significant influence. Are you prepared to start down this path of transformation?