The Rewards of Becoming a Certified Stock Trading Professional: Unlock Your Potential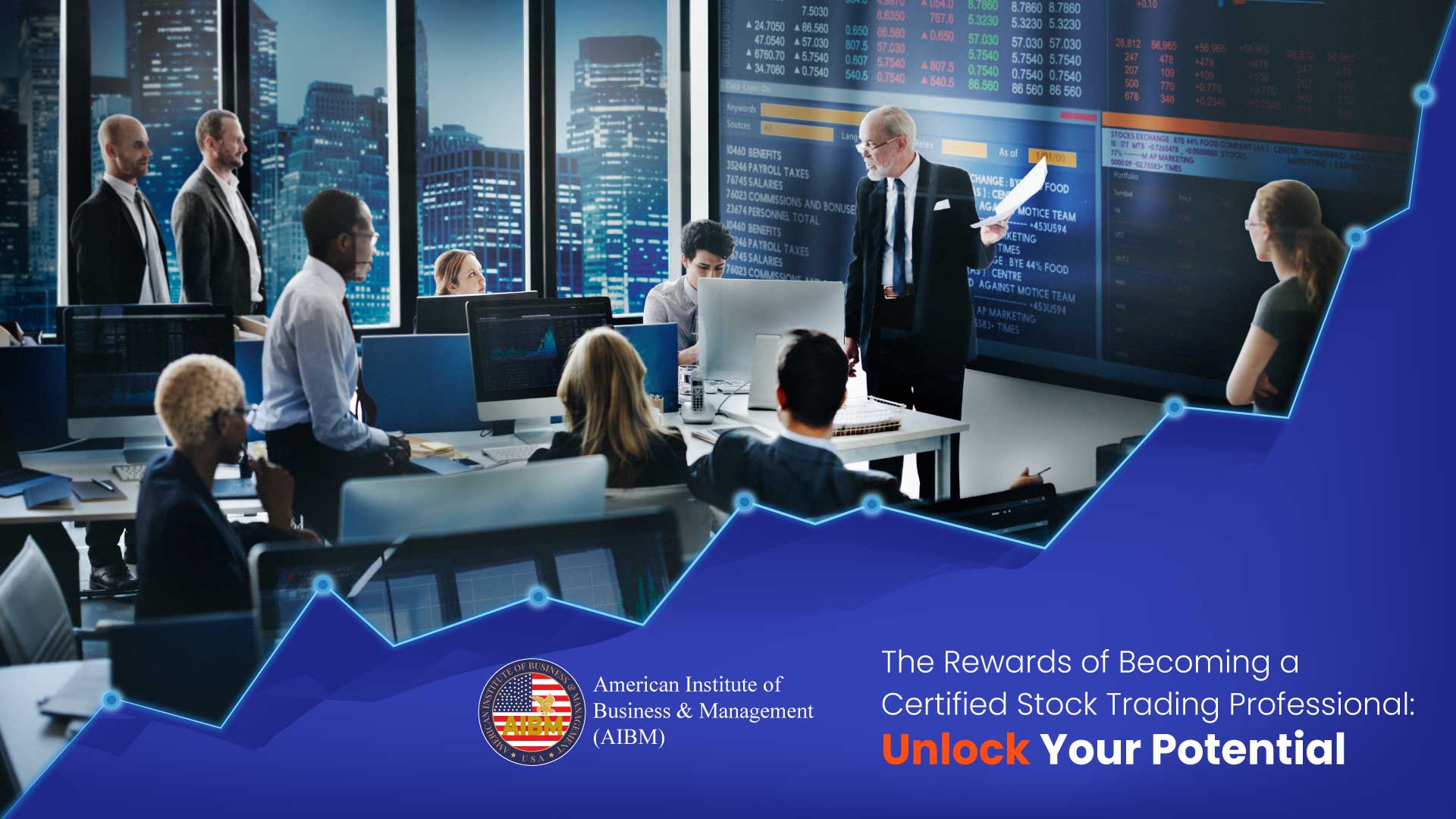 For individuals who are eager to learn and put in a lot of effort, the career of stock trading is interesting and demanding and offers many prospects. The development of internet trading platforms has made it possible for anyone to access the stock market and possibly turn a profit. However, trading can be risky and result in sizable losses if you don't have the necessary knowledge and abilities. Here, becoming a certified stock trading professional can completely alter your situation. We'll talk about the advantages of becoming a certified stock trading professional in this blog and how it can help you reach your full potential.
What does a licensed stock trader actually do?
A person who has finished a formal education program and passed a certification exam proving their expertise in the stock trading industry is known as a certified stock trading professional. There are numerous certificates available, including, to name a few, the Series 7 license, the Financial Risk Manager (FRM) certification, and the Chartered Financial Analyst (CFA) certification. These credentials are highly regarded by businesses in the finance sector and are recognized on a global scale.
The advantages of becoming a licensed stock trader
Improved skills and knowledge
The chance to advance your knowledge and abilities in the stock trading industry is one of the most important benefits of being a qualified stock trading expert. A variety of topics, such as financial analysis, risk management, portfolio management, and investment strategies are included in the certification programs. You will develop a greater understanding of the stock market and be able to make judgments based on information and research by completing these classes.
Potentially earning more money is another benefit of becoming a certified stock trading professional. In the finance sector, certified experts are in high demand and can demand larger salary and incentives than non-certified individuals. The median base pay for a CFA charterholder in 2020 was $180,000, compared to $90,000 for non-charterholders, according to a poll done by the CFA Institute.
Better employment prospects
Gaining certification can help you find a career in the finance sector. Employers frequently want applicants who have shown a dedication to their field and possess the knowledge and skills necessary to succeed. A qualification on your CV might help you stand out from the competition and improve your chances of landing a job. Additionally, it may present new employment possibilities, including positions in investment banking, hedge funds, and private equity.
Your credibility as a stock trading specialist can also be boosted by certification. By obtaining a certification, you may prove to clients, employers, and coworkers that you possess the skills and information necessary to do your job well. This can result in a rise in your confidence and trust in your skills, both of which are necessary in the finance sector.
Possibilities for networking
Additionally, networking opportunities with other industry professionals are offered by certification programs. Relationship-building, knowledge-sharing, and learning about emerging trends and business prospects within the sector can all benefit from this. Additionally, networking may open doors to new employment opportunities and business partnerships.
To sum up, your potential can be unlocked by receiving a certification as a stock trading professional, which will improve your knowledge and abilities, your earning potential, your career chances, your credibility, and your networking opportunities. To distinguish yourself from other candidates and realize your full potential, think about investing in a certification program if you are interested in a job in stock trading.