The Rise of Certified Property Analysts: Meet the Influential Professionals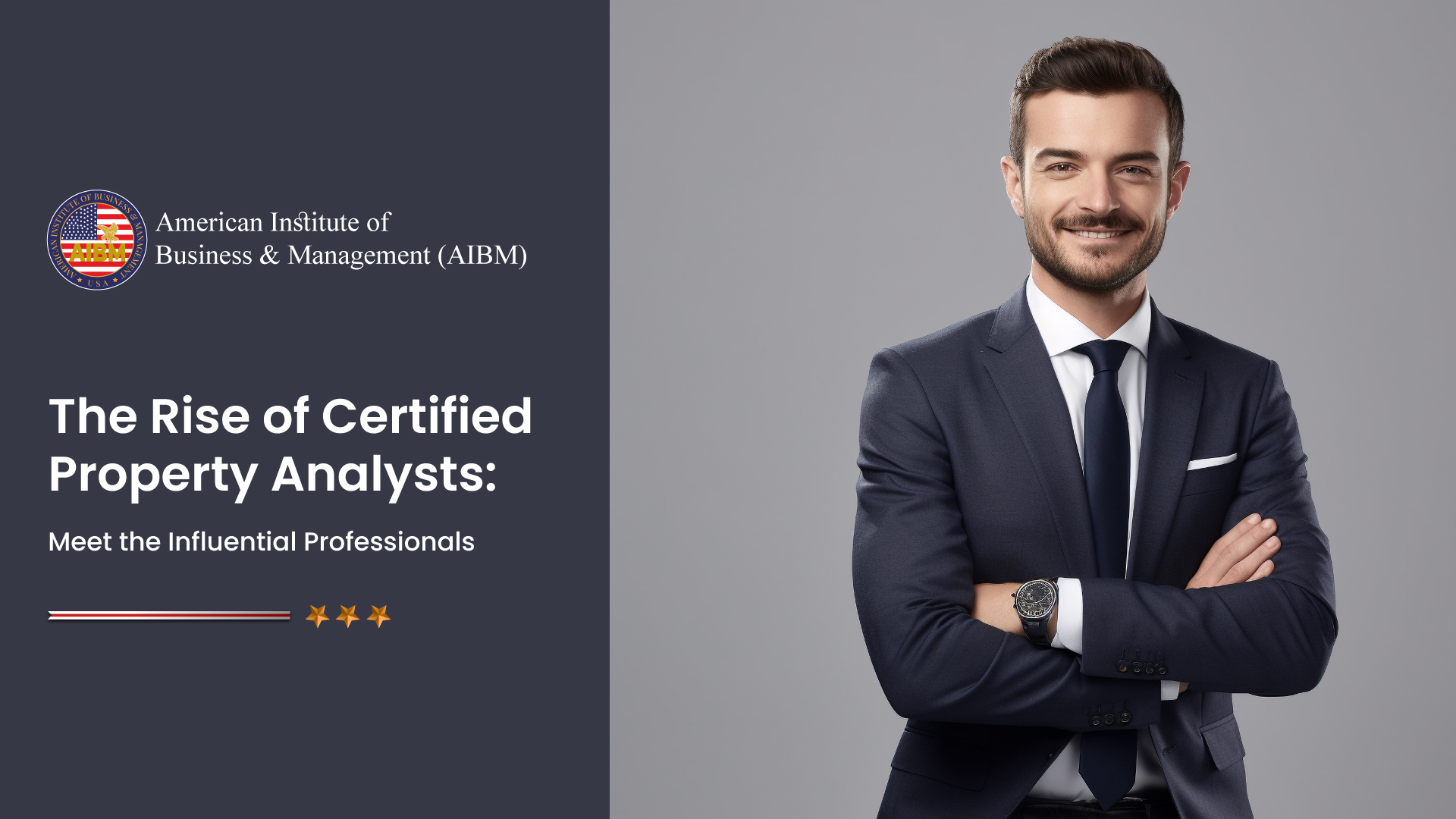 Making informed decisions in the dynamic world of real estate requires precise property research and assessment. This is where Certified Property Analysts come into play, equipped with a certain skill set and knowledge to offer priceless insights. We'll discuss the vital function Certified Property Analysts play in the real estate sector in this blog post, as well as their credentials, the resources they employ, and the advantages they offer to stakeholders like investors and developers.
Understanding the Certified Property Analyst: Certified Property Analysts are experts with in-depth knowledge of real estate markets, appraisal techniques, and market trends. To obtain their qualifications, they go through a rigorous training and education process that gives them the abilities needed to effectively examine and assess properties.
The Requirements and Knowledge: A bachelor's degree in real estate, finance, or a similar profession is normally required to become a Certified Property Analyst. They could continue to take specialized classes or get credentials like the Certified Commercial Investment Member (CCIM) or the MAI (Member of the Appraisal Institute) from the Appraisal Institute. These qualifications attest to their professionalism and authenticate their knowledge.
Certified property analysts use a variety of analytical tools and methods to carry out in-depth property analyses. Market analysis, competitive market analysis, income approach valuation, cost approach valuation, and discounted cash flow analysis are a few examples of these. They may accurately ascertain property prices, rental rates, market trends, and investment potentials by using these approaches.
Property analysis is important for a number of real estate-related transactions, including purchases, sales, leasing, and financing. For the purpose of assisting investors, developers, lenders, and other stakeholders in their decision-making processes, Certified Property Analysts offer vital insights. Their analysis aids in deal-making, risk mitigation, opportunity identification, and maximizing profits on real estate investments.
Key Tasks Performed by Certified Property Analysts:
Certified Property Analysts carry out a wide range of tasks, such as:
conducting due diligence and property inspections.
assessing market developments and trends.
gathering and studying data about properties that are similar.
evaluating possible income and making cash flow projections.
calculating the worth of a property for refinancing, acquisition, or sale.
putting together thorough reports and presentations.
giving expert testimony in a court of law.
The advantages of hiring licensed property analysts include:
Working with Certified Property Analysts has the following benefits:
Their knowledge provides accurate property values, reducing the possibility of overpaying for or undervaluing assets.
Making Well-Informed Investment judgments: By offering useful insights into market circumstances and investment prospects, analysts help stakeholders make well-informed judgments.
Risk reduction: A comprehensive study aids in identifying potential dangers and difficulties connected to a property, enabling stakeholders to take the necessary precautions.
Support for Negotiations: Analysts support negotiations by supplying data-driven justification for fair terms and prices.
Increased Financing Options: A thorough appraisal of the property increases the chance of obtaining advantageous financing terms and conditions from lenders.
The future of Certified Property Analysts: As real estate markets continue to change, it is anticipated that their importance will increase. Their powers will probably be further improved by technological developments, big data analytics, and the incorporation of artificial intelligence, enabling more precise and effective property analysis.
To sum up, Certified Property Analysts are an invaluable asset to the real estate sector, offering insightful analysis and important insights that help decision-makers make well-informed choices. Employing Certified Property Analysts enables investors, developers, and other industry participants to unlock the true value of properties, reduce risks, and maximize returns on their real estate investments. Their credentials, analytical tools, and understanding of market trends empower stakeholders to successfully navigate the complexities of real estate transactions.