Why a Certified Team Leader is Necessary for Every Organization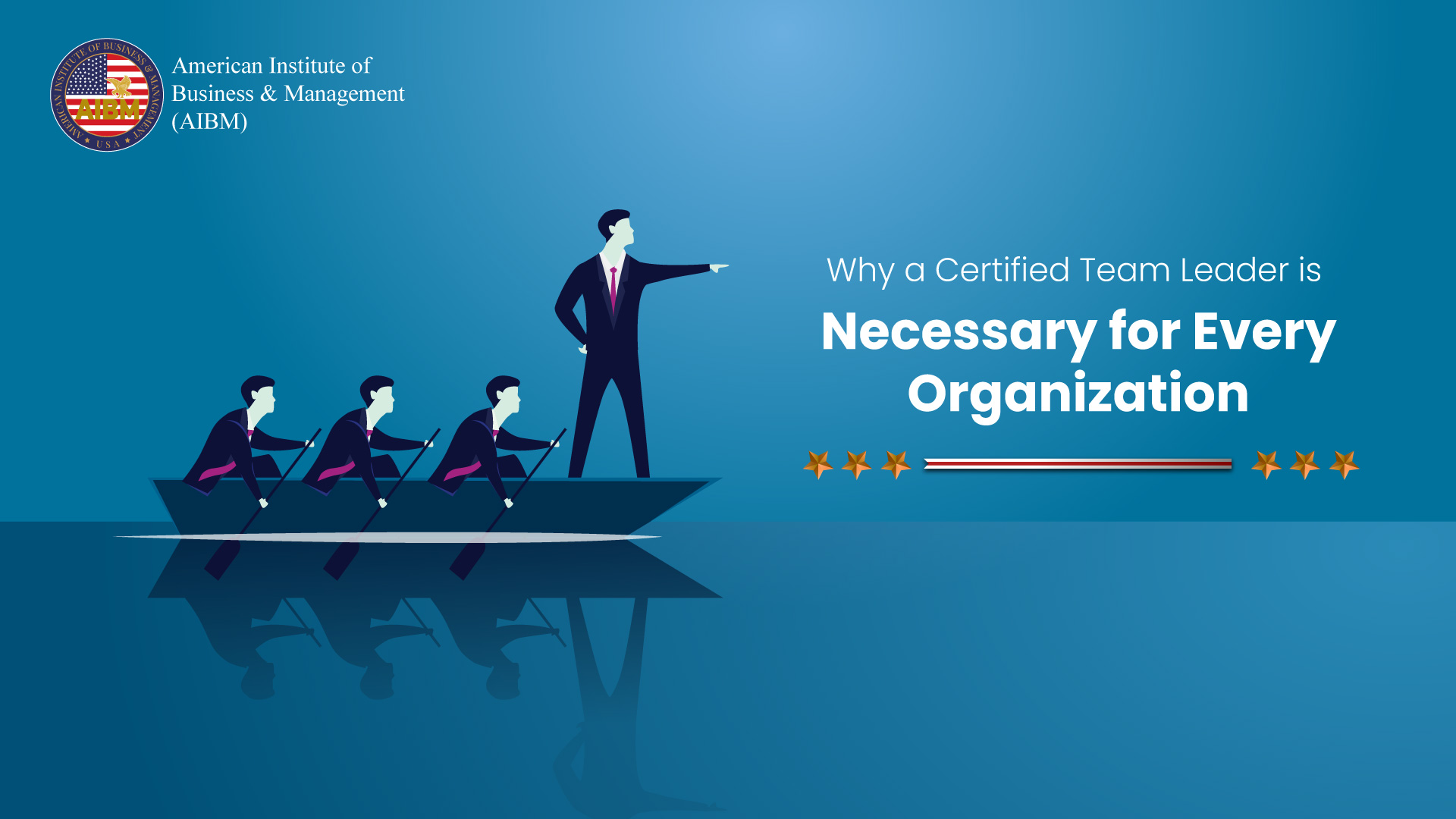 Achieving organizational objectives and fostering team performance are both dependent on effective leadership in the dynamic and fast-paced business world of today. A qualified team leader has a certain set of abilities, talents, and character traits that enable them to guide, motivate, and empower their teams. In this article, we'll examine the significance of being a certified team leader, its major advantages, and the necessary qualities and skills to succeed in this position.
Understanding a Certified Team Leader's Role
More than just a manager or supervisor, a qualified team leader acts as a catalyst for development and transformation within their teams. They are in charge of establishing a supportive and cooperative work atmosphere that encourages creativity, boosts productivity, and produces outstanding outcomes. The main duties of a certified team leader and how they differ from traditional leadership roles are covered in this section.
The Value of Certification:
Certification programs offer a systematic framework for acquiring knowledge and abilities in leadership. We'll go over the importance of getting a team leader certification, including the credibility it offers, the improved understanding of leadership concepts it fosters, and the acknowledgment from other professionals and companies. We will also look at various trustworthy certification programs and their advantages for aspiring team leaders.
Key Characteristics and Skills of a Certified Team Leader
What distinguishes a certified team leader from other leaders? In this section, we'll discuss the essential qualities and skills that make a great team leader. We will delve into the abilities needed to lead and inspire teams, promote cooperation, and successfully manage problems. These abilities range from effective communication and emotional intelligence to decision-making and dispute resolution.
Building and Managing High-Performing Teams:
A certified team leader's main duty is to create and oversee high-performing teams. Here, we'll go over techniques for finding excellent personnel, building a thriving team environment, and formulating a common set of objectives. We'll also look at how to assign assignments, give helpful criticism, and inspire team members to work to their maximum ability.
The Importance of Emotional Intelligence in Team Leadership:
Effective leadership requires strong emotional intelligence. The importance of emotional intelligence for team leaders will be discussed in this part, along with how it helps to foster a great work atmosphere, establish trust, and settle disputes. On how to improve emotional intelligence abilities and build an emotionally intelligent team, we'll offer some helpful advice.
Fostering Continuous Learning and Personal Growth:
A qualified team leader is aware of the value of ongoing education and personal development. We'll go over the numerous ways team leaders can encourage a learning environment within their groups, such as by offering chances for professional growth, offering mentoring, and encouraging a growth mentality. We'll also look at how team leaders themselves might benefit from lifetime learning.
Defeating Obstacles and Fostering Resilience
There are difficulties in becoming a team leader. In this section, we'll examine typical challenges for team leaders, including handling tough team members, managing disagreements, and adapting to change. We will offer tactics for dealing with these difficulties and promoting resilience in the team and the leader.
Case Studies and Success Stories:
We will incorporate real-life case studies and success stories of certified team leaders who have had a substantial impact on their organizations in order to inspire and motivate aspirant team leaders. The transforming potential of strong team leadership will be highlighted by these cases, which will also offer useful advice and lessons gained.
To sum up, becoming a certified team leader is a journey that calls for commitment, ongoing education, and a sincere love of empowering teams. The significance of certification, the fundamental qualities and skills of a team leader, and the tactics for creating and leading high-performing teams have all been highlighted in this blog. Individuals can realize their potential and have a beneficial impact on their teams, companies, and own professional development by adopting the ideas and practices of certified team leadership.