Why Get Certified as an IT Manager? How to Advance Your Career in the Technology Sector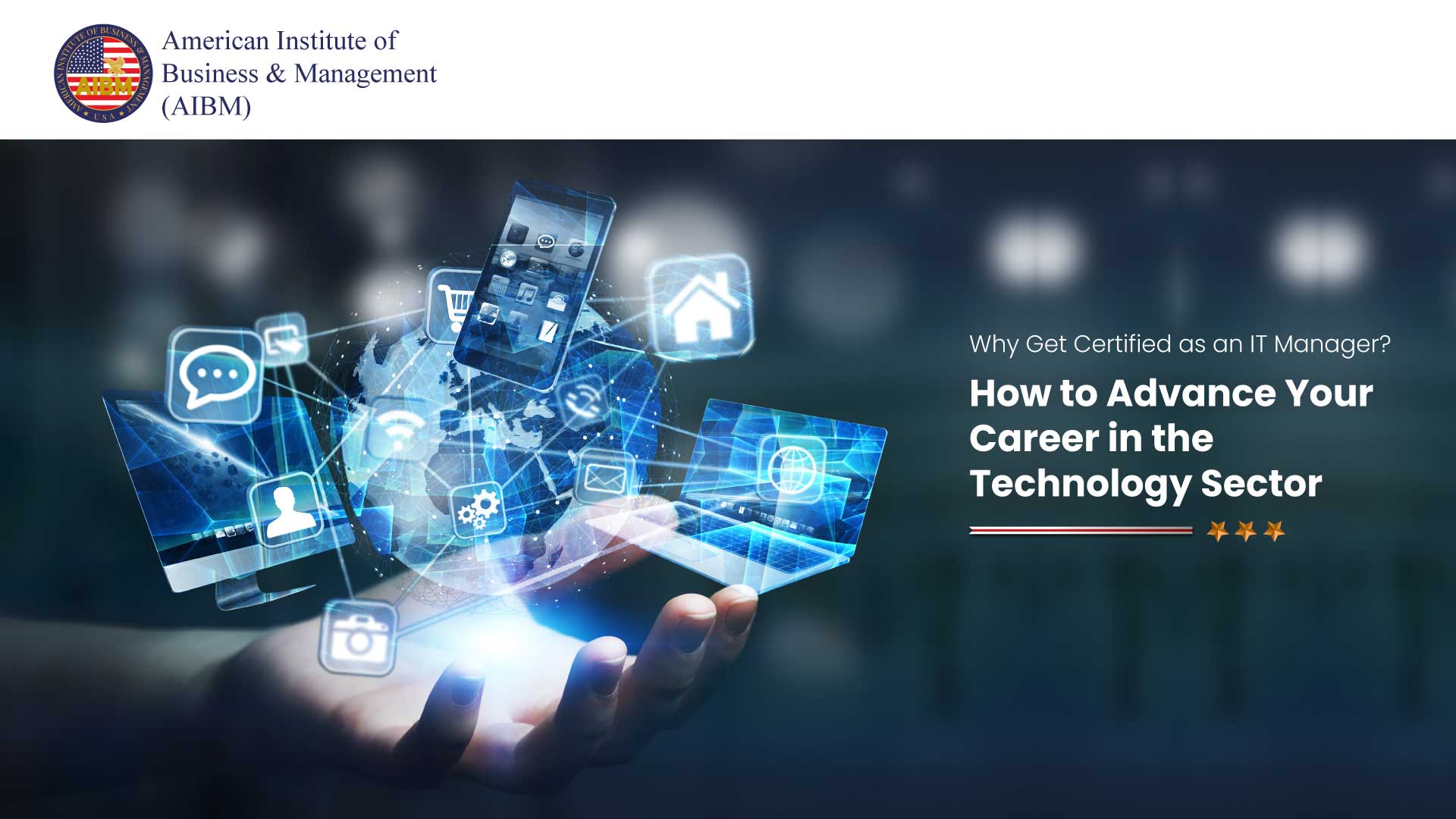 Information technology (IT) is a critical component of practically every business in the modern digital age. As a result, the role of IT managers in ensuring the effective operation of IT systems and networks has grown increasingly important. However, not every IT manager is made equal. Those who have earned the title of Certified IT Manager set themselves apart from the competition since they have proven to be very competent in IT management.
What is a Certified IT Manager?

An IT professional who has completed a recognized certification program can call themselves a Certified IT Manager. The certification program guarantees that IT administrators have the abilities and expertise required to oversee intricate IT networks and systems. A certification program often involves passing an exam that assesses the candidate's proficiency in a variety of IT management topics, including project management, security, and strategic planning.
Why get certification as an IT manager?
The advantages of becoming a Certified IT Manager are numerous. First of all, it sets you apart from other IT managers by demonstrating your in-depth knowledge of IT management ideas. This may provide you a competitive advantage in the job market and raise your likelihood of obtaining well-paying employment.
You can expand your knowledge and abilities by earning a certification. You will be able to increase your IT management skills by thoroughly researching and preparing for the certification procedure. In addition, retaining the certification necessitates continuous professional growth, ensuring you stay current with the most recent IT management techniques.
Acquiring certification also gives you more credibility. Because certified IT managers have undertaken extensive training and testing, employers, clients, and colleagues are more likely to trust and rely on them. Your ability to network with other IT professionals and develop professional contacts is another benefit of certification that can help you grow your career.
How can you become a Certified IT Manager?
You must fulfill the certification requirements and pass the certification exam in order to become a Certified IT Manager. Depending on the certification program, certification criteria may change, but they normally demand for a combination of IT management training and work experience.
You can sign up for the certification exam once you've satisfied the requirements. Your understanding of numerous aspects of IT management, including project management, security, and strategic planning, will be tested on the exam. Given that exams are frequently difficult, it is crucial to adequately study for them.
To sum up, today's employment market values certified IT managers highly since they have proven a high level of expertise in IT management. A certification can advance your abilities, boost your credibility, and create new job chances. Consider becoming a Certified IT Manager if you're an IT manager trying to advance your career.