Why Work Towards Hedge Fund Certification?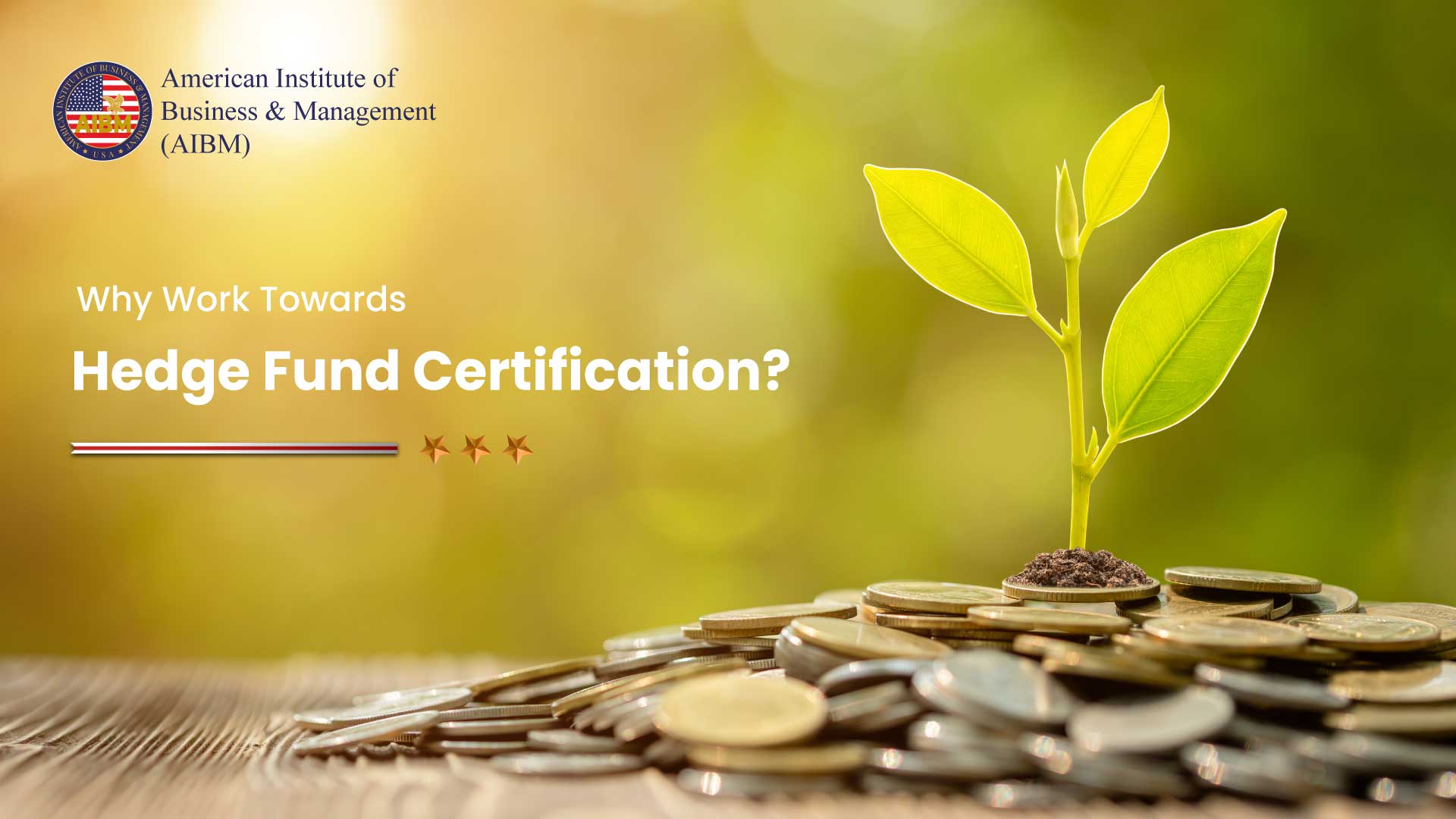 The expansion of alternative investments and technological advancements have made the hedge fund sector more competitive in recent years. The function of the hedge fund manager is growing more and more significant in this situation. Hedge fund managers must adjust to these developments and get the requisite expertise to run the hedge fund of the future in order to remain competitive. The Certified Hedge Fund Manager (CHFM) credential can be useful in this situation.
What is a Certified Hedge Fund Manager (CHFM) ?
A hedge fund professional who has earned certification through a reputable certification program is known as a Certified Hedge Fund Manager. The certification program makes sure that hedge fund managers have the abilities and expertise needed to oversee intricate networks of hedge funds. A candidate for certification often needs to pass an exam testing their understanding of several aspects of hedge fund management, including investment strategy, risk management, and portfolio management.
The Value of Employing a CHFM for Your Company
The advantages of hiring a CHFM for your company are numerous. First off, a CHFM has proven to be highly skilled at managing hedge funds. In the very competitive hedge fund sector, this might provide your company a competitive edge and raise your chances of success.
A CHFM can aid in the creation of your company's investment plan. A CHFM can assist you in identifying new investment possibilities, enhancing portfolio management, and reducing risks by utilizing their experience. This could aid in increasing the profitability and return on investment of your company.
A CHFM can also assist your company in forging stronger bonds with investors. You can increase investor relationships and establish trust by managing your hedge fund skillfully and producing bigger returns. For success and progress over the long run, this may be helpful.
Finally, employing a CHFM can help to lower expenses and boost productivity. You can lower the cost of funding and raise the general effectiveness of your hedge fund by refining your investing strategy and efficiently managing risk. This can make your company more effective and profitable, allowing you to reinvest in development and growth.
Conclusion
To sum up, hedge fund managers must adjust to these developments in order to stay competitive in the increasingly competitive hedge fund business. For hedge fund managers who want to stay on top of the game, the CHFM certification is essential because it equips them with the abilities and information needed to oversee intricate networks of hedge funds. Many advantages can come from hiring a CHFM for your company, including an enhanced investment strategy, greater investor relations, and increased productivity and profitability. Your company can get a competitive edge and improve its chances of success in the fiercely competitive hedge fund sector by working with a CHFM and utilizing their knowledge.